Robert Kirkman lies. We all know this. His solicitations rarely bear any relation to the comic book that eventually arrives, he runs around the direct market solicitation practice like Puck from A Midsummer Night's Dream. Here are a few things he has said about The Walking Dead in the light of the big spoilery news…
In The Walking Dead #104, he wrote,
"I have a solid plot through Issue #200 and general ideas that could continue after that."
On a Reddit Q&A, he replied to the question at the heart of this.
"I do plan on doing at least 300 issues, but if I'm having this much fun then I won't stop there. Also, if I suddenly start having a lot LESS fun, I may end it earlier, but I don't see that happening."
And the following was true, but as ever misleading as Robert Kirkman ever is… writing in The Walking Dead #181,
"No one dies in issue #200. There, I said it."
You did say it Robert, you really, really did…
The Walking Dead #193 is published tomorrow.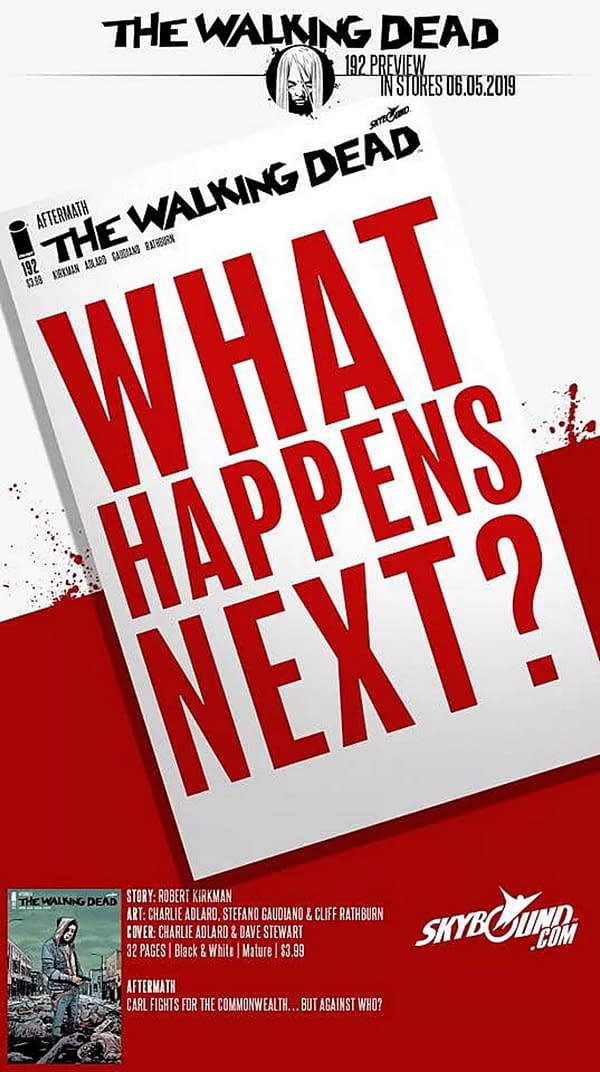 Enjoyed this article? Share it!