It was announced as opening in Balboa Park, in San Diego. And now get to take a look inside. Welcome to Comic-Con Museum.
We'll have more from the San Diego Comic-Con Press Preview later tonight. Executive director Adam Smith and the team have a booth on the show floor #1714 and will host a panel Sunday for more details. Because they do want people to get involved.
There've already had 6000 replies for the 68,000 square feet of museum and exhibit space. But San Diego Comic-Con has many, many more attendees. And they will encourage people to vote online for what the museum will curate.
Oh, and they are still fundraising — which is why they have no opening date yet. And for those who can't make it to San Diego? Live streaming for members…
The LA Times has a sketch of what the museum is expected to look like: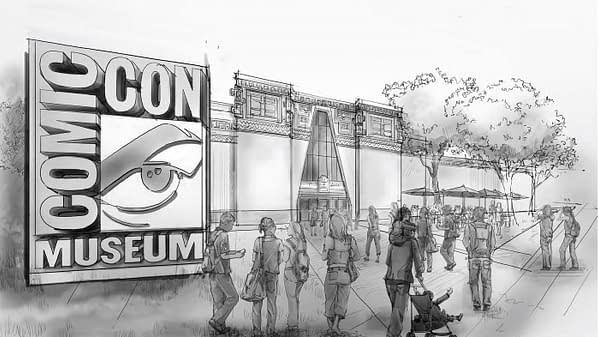 Enjoyed this article? Share it!