Last month, we asked if Courtney Ross was coming back to the Marvel Universe, after seeing this note in Excalibur.
Courtney Ross was a character created by Chris Claremont, Herb Trimpe and Fred Kida for Captain Britain Weekly #3 back in 1976 as a love interest for Brian Braddock, Captain Britain. A well to do young woman, she was attending the fictitious Thames University when she met and started to date Brian Braddock, not knowing his secret identity, but she soon found out.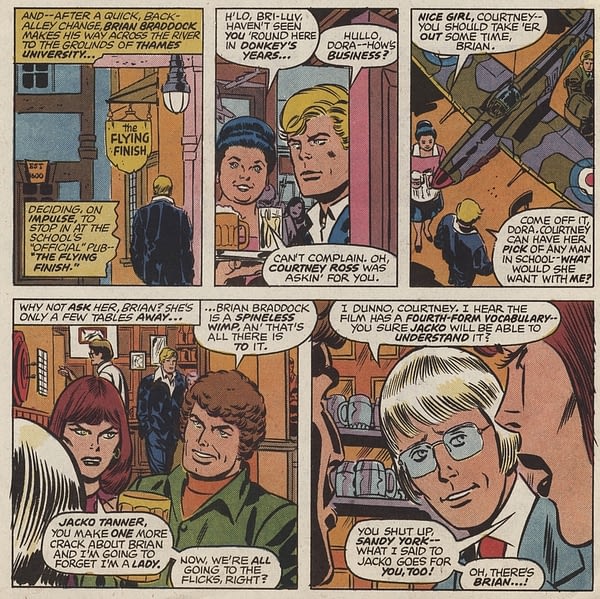 But when Captain Britain was rebooted by Dave Thorpe, Alan Davis and Alan Moore, Courtney Ross was dropped when Braddock met a parallel version of her, the Omniversal Majestrix-ruling Saturnyne, and an evil usurper and another parallel dimensional duplicate, Sat-Yr-9.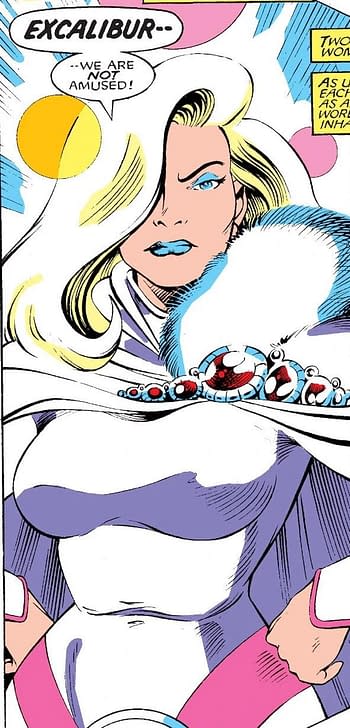 Chris Claremont revived Courtney Ross for Excalibur, now a platinum blonde-haired banker, but had her killed by dimensional twin Sat-Yr-9 who took her place…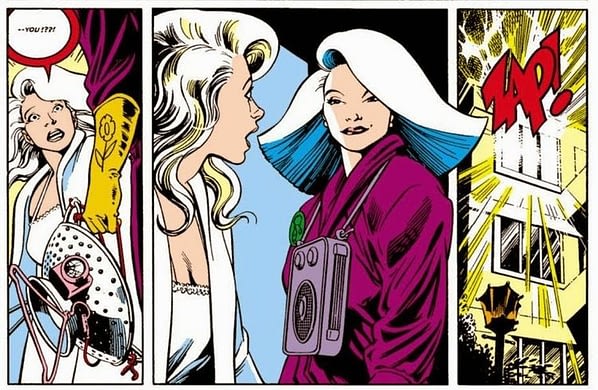 and then engaged with Kitty Pryde on what some considered a rather intimate level.
During the House Of M crossover, Courtney Ross reappeared, was accused of being Sat-Yr-9, but a lack of identifying tattoo identified her as the real Courtney, possibly resurrected by the House Of M event. However, she later sacrificed herself to save Captain Britain from an attack by the Omega Sentinel.
Well, Marvel is now promoting Excalibur #9 as holding the secrets to the net great mutant mystery at the Starlight Citadel, from creative team Tini Howard and artist Marcus To.
In EXCALIBUR #9, this new team set their sights on the Starlight Citadel, home to the enigmatic Saturnyne. This pivotal location serves as the gateway to the infinite Omniverse, and both readers and Excalibur will quickly learn that their quest there will impact the entirety of mutantkind…
If Saturnyne is back, could that also mean the return of Courtney?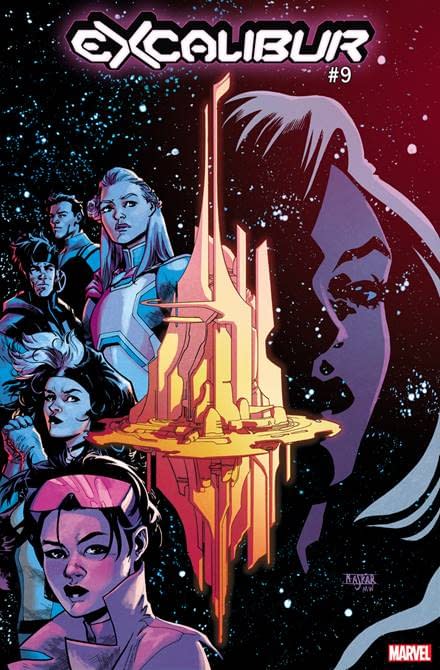 EXCALIBUR #9 DX
(W) Tini Howard (A) Marcus To (CA) Mahmud Asrar
HARK! THE HUNT FOR TRUTH
Excalibur emerges from the woods with a journey before them. Their destination: Starlight Citadel.
Rated T+In Shops: Mar 18, 2020
SRP: $3.99
Enjoyed this article? Share it!