There may be no more exclusive retailer variant covers for Sex Criminals, by Matt Fraction and Chip Zdarsky. But there are plenty of other imaginative promotional options available to the pair.
Such as printing 1,000 copies of the 35,000 print run of Sex Criminals #11 as blankish sketch covers and spending the day drawing genitalia and other provocative images on the covers, before sealing them up in the bags that all the copies will come in and giving them a good mix with the regular bagged print run.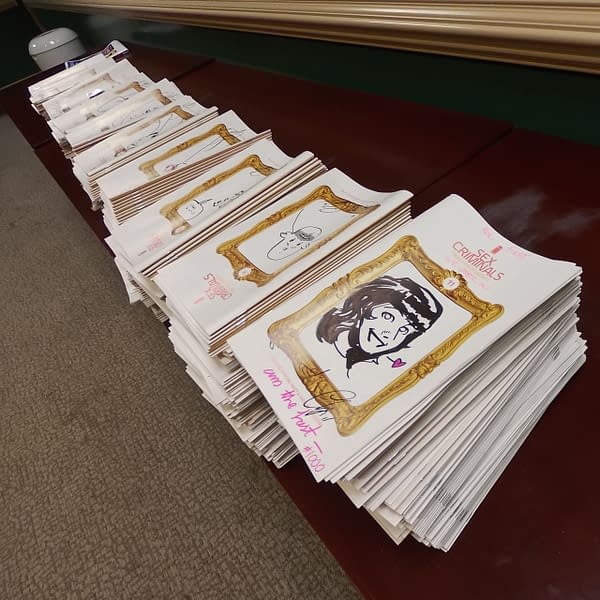 That's a good one.
As is launching a range of Sex Criminals nail art, as well as for Bitch Planet, from Kelly Sue DeConnick and Valentine De Landro, from Espionage Cosmetics…
The Sex Criminals nail-art is "the quiet" effect taken directly from panels of the comic! It also features a glow-in-the-dark overlay on each finger.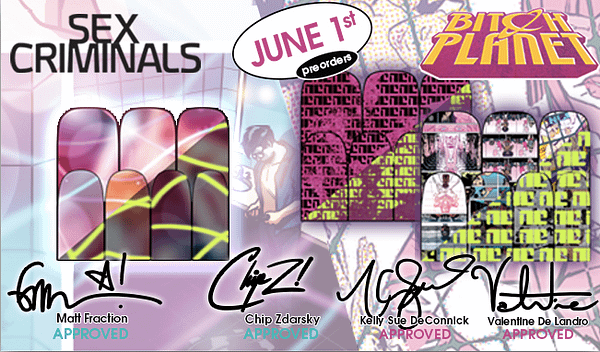 Though The Walking Dead, as part of Skybound, still managed to get an exclusive cover out, for attendees of Wizard World Sacremento, courtesy of Paulo Rivera… in both colour and black-and-white for the VIP attendees. Well, Walking Dead nail art might be very unpleasant indeed…
Enjoyed this article? Share it!