Senator Debbie Stabenow, who represents Michigan in the U.S. Senate, took time out to promote a new Marvel superhero Amulet from Dearborn, Michigan making his first appearance in The Magnificent Ms Marvel #13 in March. Secret identity Fadi Fadlalah, he was co-created by Detroit's Saladin Ahmed, and Jordanian-American illustrator Sara Alfageeh. 
Congratulations @saladinahmed! How exciting! I'm sure Amulet is a great superhero – he's from Michigan! https://t.co/VIWKvRCEtF

— Debbie Stabenow (@stabenow) January 3, 2020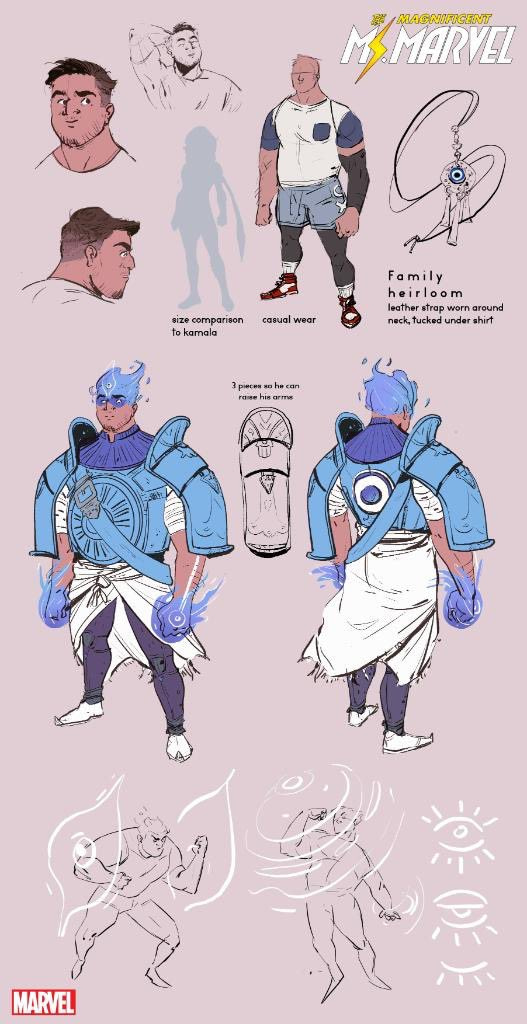 It's a handily-timed tweet, Marvel looks to be ramping up their publicity for Amulet today. This article in The Detroit Free Press is just the beginning…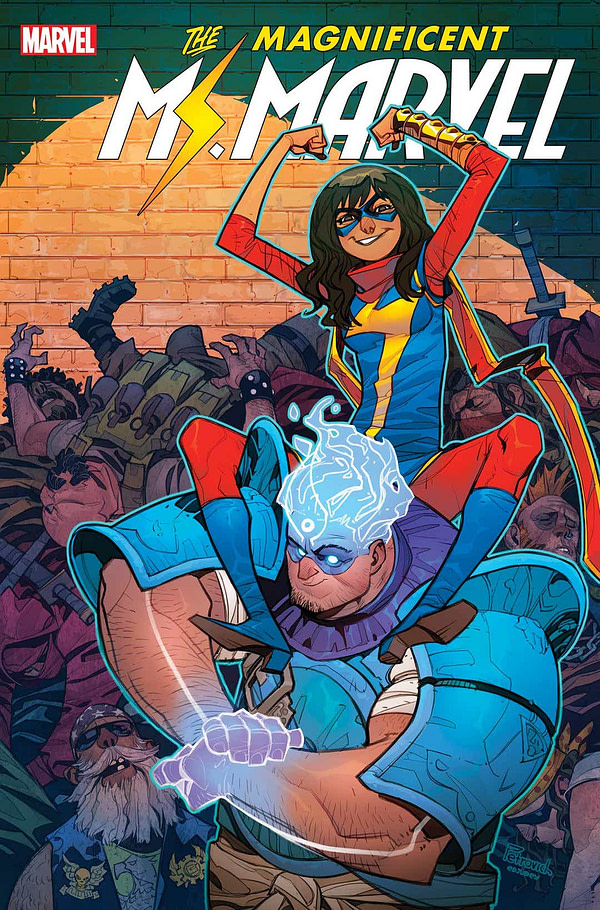 "Amulet is a fun, mysterious new character who will be playing a role in 'Magnificent Ms. Marvel' for months to come. We're keeping most of the details of him close to our chests, but I can tell you that his powers are magical in nature, and that he is an Arab American superhero from Michigan," Ahmed said. "As an Arab American who basically learned to read from Marvel Comics, being able to team up with the phenomenally talented Sara Alfageeh to bring Amulet into the Marvel Universe is literally a dream come true. We can't wait for fans to meet him!"
While Alfageeh tweeted
UHM. SOME NEWS. I designed the newest superhero for Ms. Marvel!

Meet Amulet.
4 years ago reading Ms. Marvel vol 1 convinced me to become an illustrator. AMULET means so much to me as a nerdy lil Arab kid.
Thank you @saladinahmed for trusting me with him!https://t.co/XEhnS4JGyu pic.twitter.com/0Flozk99lK

— Sara Alfageeh (@SaraAlfageeh) December 18, 2019
"Saladin let me have a lot of fun with this concept. We talked about his defensive-style powers and how they tied into his background as a Lebanese kid. The blue and white color palette and the circular design were pulled from the Nazar, a symbol that pops up all over the Middle East that protects the wearer from the evil eye — the harmful intentions of others. A bit of a historical, supernatural touch,"
….will it get to CNN by the end of the day? Or will Breitbart get there first?
MAGNIFICENT MS MARVEL #13
(W) Saladin Ahmed (A) Minkyu Jung (CA) Eduard Petrovich
• This town ain't big enough for the both of 'em. Or is it?
•  There's a new hero in Jersey City! Introducing FADI FADLALAH, A.K.A. AMULET!
•  What secrets is this gentle giant hiding? Is he friend or foe? And why's he showing up now, just when Kamala got her life back on track? Read and find out, True Believer!
Rated T+In Shops: Mar 04, 2020
SRP: $3.99