Separated At Birth: Sarah Pichelli's Faye Ito and Jorge Jimenez' Punchline…
Here's a look at the new Batman character Punchline, potentially a new partner for The Joker, and to be seen in The Joker War, designed by Jorge Jimenez, and revealed by James Tynion IV.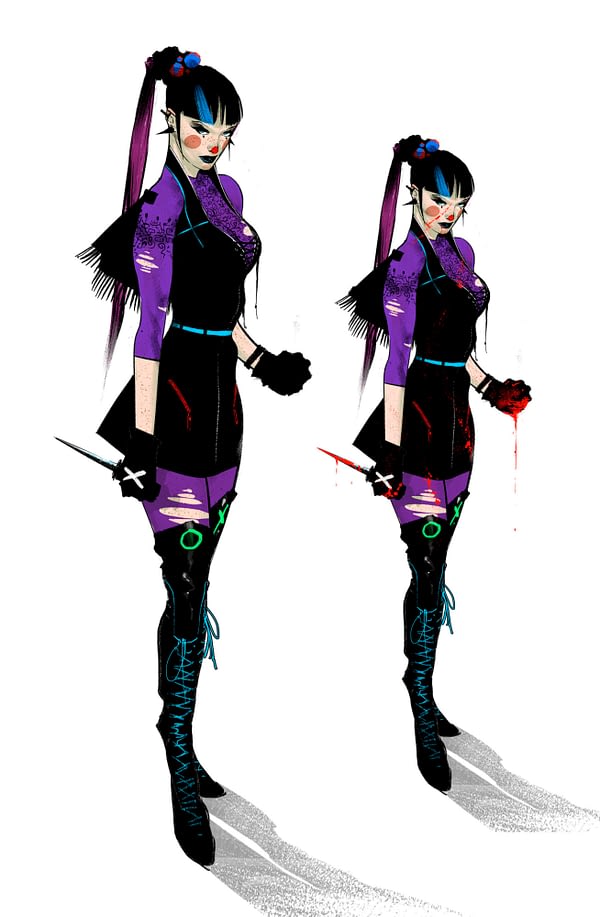 And here's a reminder of Sara Pichelli's designs for Faye Ito, the future Black Cat, as seen in Spider-Man from JJ and Henry Abrams. After I woke up this morning to an inbox flooded by people drawing a comparison in style…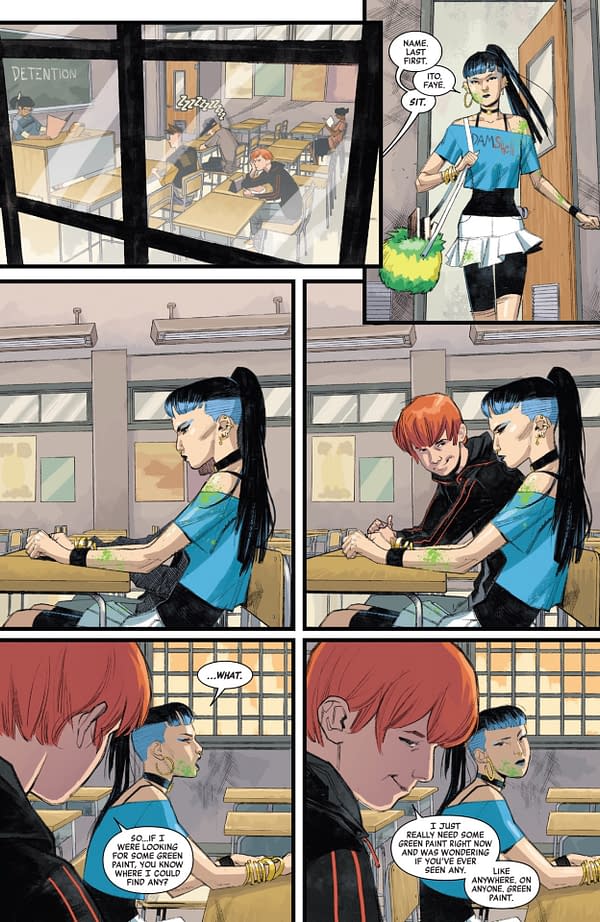 Although, to be fair, she looks a little different in costume.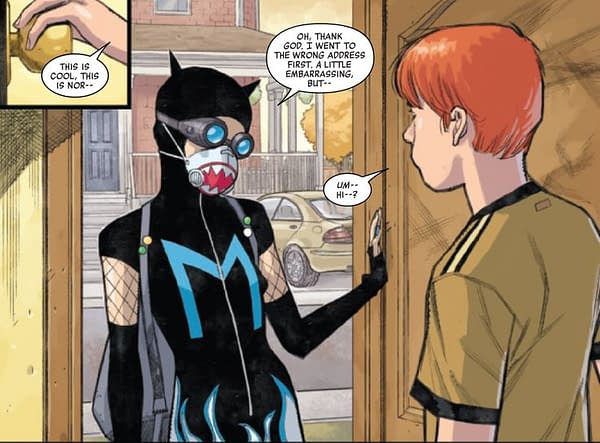 Separated At Birth used to be called Swipe File, in which we presented two or more images that resemble each other to some degree. The name was changed because people saw 'Swipe' as being pejorative, when that was never the intent. They may be homages, parodies, ironic appropriations, coincidences, or works of the lightbox. We trusted you, the reader, to make that judgment yourself. If you were are unable to do so, we asked that you please return your eyes to their maker before any further damage is done.
The Swipe File didn't judge; it was interested more in the process of creation, how work influences other work, how new work comes from old, and sometimes how the same ideas emerge simultaneously as if their time has just come. The Swipe File was named after the advertising industry habit where writers and artist collect images and lines they admire to inspire them in their work. It was swiped from the Comic Journal, who originally ran this column, as well as the now-defunct Swipe Of The Week website.