Seven More Comic Stores Opening on Free Comic Book Day
Yesterday Bleeding Cool ran a story about four new comic stores opening for Free Comic Book Day across America. Today we have a few more to add. Seven more in fact (if you count one in Canada), that's a total of eleven new comic books on the map. Oh and we have a couple of Grand Re-Openings too… you can also catch all our Free Comic Book Day coverage right here.
Royal Collectibles Astoria has opened on 45-03 Broadway, Astoria, New York 1110, with these attractions for the day: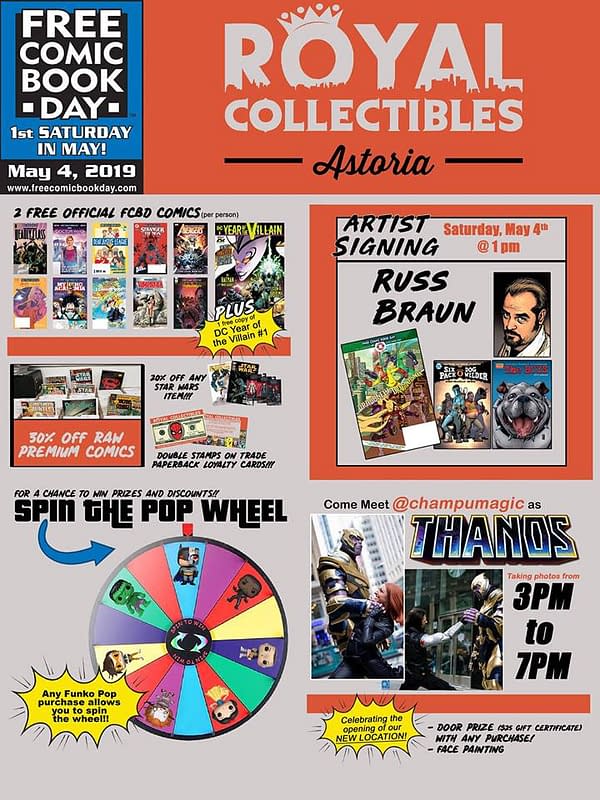 Along with the major new free comic books, you'll also be able to get free vintage comic books too.
FennAtics – Comics, Cards, Candy has had its Grand Opening at 50 Main St, Hebron, Connecticut 06248
Versus Comics and Games has had its Grand Opening at 1452 Oviedo Mall Boulevard, Oviedo, Florida 32765.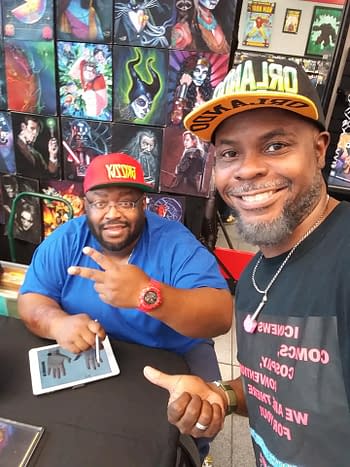 Puny Human-Games, Comic, Geekery has opened at 60 Union Street, Saint Stephen, New Brunswick in Canada, E3L 1T8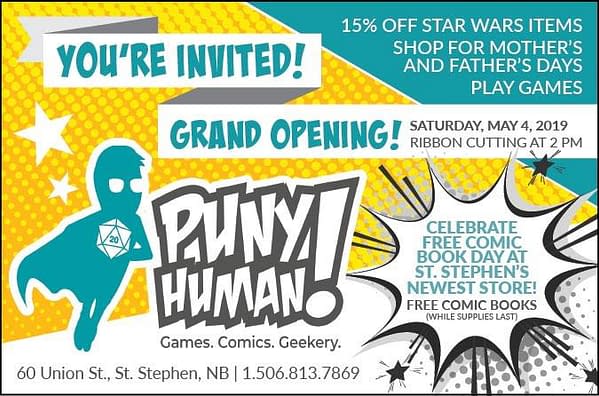 And Neighborhood Comics has a Grand Opening of 1205 Bull Street, Savannah, Georgia 31401 also included a Star Wars Art exhibition.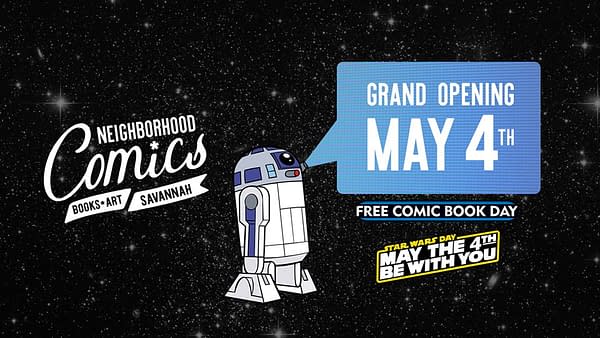 Kessel Run Comics, with its Grand opening today in West Broad Street, Elizabethtown, North Carolina.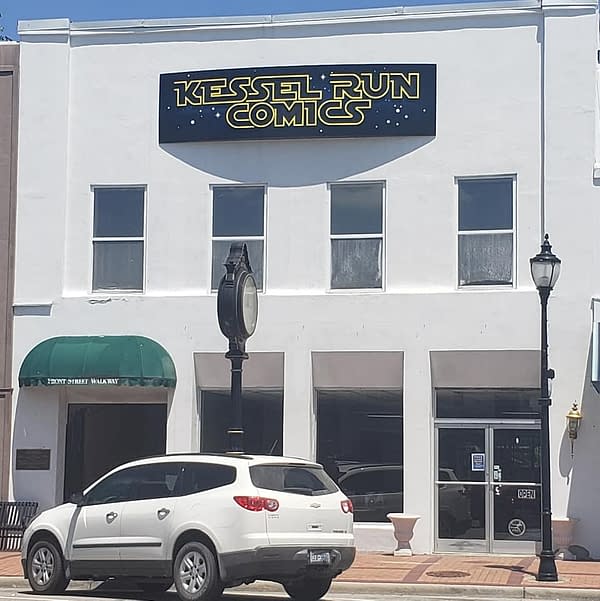 And there have also been a couple of Re-Openings as well.

Gryphon's Nest – Gaming & Comics of 100 Brown St, Ste 110, Sebastopol, California 95472 has had a Grand Re-Opening today.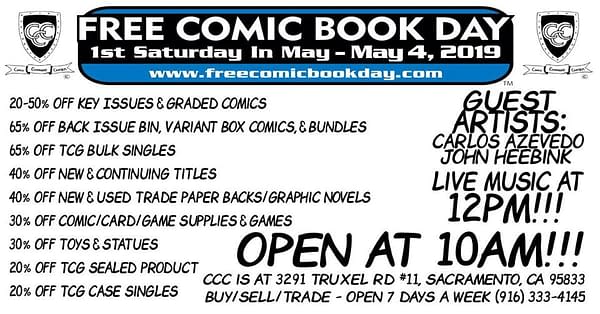 Comic Command Center is having its Grand Re-opening on 3291 Truxel Road, Suite 8, Sacramento, California 95833.
Bleeding Cool tries to mark the passing of comics stores as well as their opening. Existing fanbases are likely to make the former more well known, but please let us know if a comic store is opening or closing in your neighbourhood. Just e-mail richjohnston@bleedingcool.com.