When Snickers Came to The Batman's Grave
Late comics into London this week saw be go digital. Which is also how I missed out on another Snickers ad managing to destroy a perfectly good comic book story. In the past we have had Snickers ads drawn by Ivan Reis and Joe Prado that seemed to follow on from one of the comic books they were in, in a very confusing fashion.
Then there were the half-page ads we had for the same company's Twix bars, that featured on the same page as the story.
But now, sometimes they just seem as incongruous as ever. Take The Batman's Grave by Warren Ellis, Bryan Hitch, Kevin Nowlan and Alex Sinclair out this past week. In digital, not an issue. But in print…
As Alfred Pennyworth tends to the graves of the Wayne's and looks to Bruce Wayne's grave to come… knowing he will see it filled before his own passing.
And the very reason for that…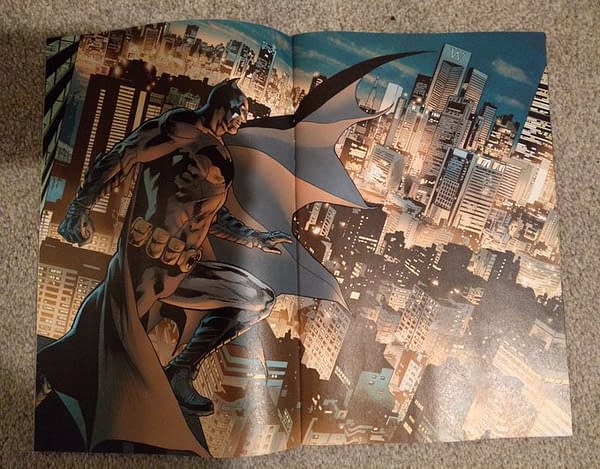 …suddenly we get a flashback scene to a very different age of the Batman…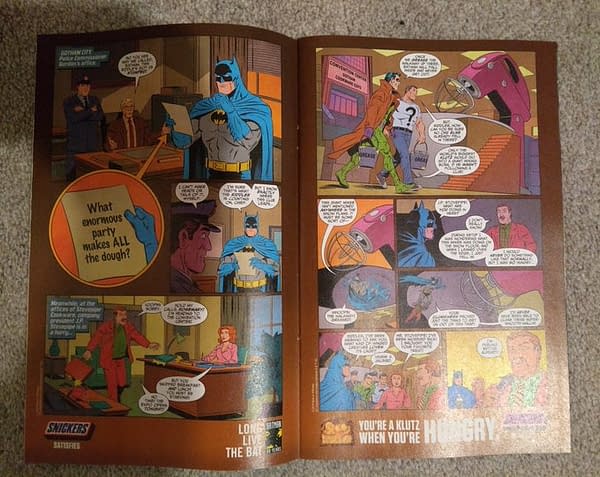 Oh bloody hell, it's a Snickers ad.
Way to kill the buzz…
BATMANS GRAVE #1 (OF 12)
(W) Warren Ellis (A) Kevin Nowlan (A/CA) Bryan Hitch
The World's Greatest Detective must try to inhabit the mind of a murder victim to solve a case-without filling the empty grave next to those of his parents. Can Batman imagine the life of a corpse with a half-eaten face without dying himself?
Warren Ellis and Bryan Hitch, one of the most legendary creative partnerships of the modern age, reunite in this maxiseries about life, death and the questions most are too afraid to ask.In Shops: Oct 09, 2019
SRP: $3.99