Posted in: Comics | Tagged:
---
So How Close Did Bleeding Cool Get To Before Watchmen, Anyway? It's been one of Bleeding Cool's biggest ongoing stories, the prequelisation of Watchmen. And today, two years after we first ran a story about it, DC made it official. And it does look very pretty.
Bleeding Cool first ran the story about more Watchmen comics back in February 2010. Derided at the time, the existence of the project was later confirmed by the likes of Richard Pace and then Alan Moore himself. But it seemed to have been rejected, the fan response was so negative to the news, it was put on the back burner.
Then, last year, I got a much more detailed version.
That Darwyn Cooke was to draw two mini-series and write another. Other names included Joe Michael Straczynski, JG Jones, Andy Kubert and Brian Azzarello. I also stated that Dave Gibbons and John Higgins may be involved in some way.
This was followed by more details.
That there would be four Watchmen miniseries, all prequels. And working off an over-arching uber-plot by Darwyn, who would be writing and drawing on a book or two.
But also that three other names had been mentioned with, that the people involved, or those close to them, had denied. Amanda Conner, Kevin Smith and Adam Hughes. Amanda and Adam, of course, are both on Before Watchmen books. Kevin Smith denied it directly, but that does lead me to believe that at one point he was involved, or at least approached.
We heard Dave Gibbons role was more of a courtesy, then got further confirmation that Andy Kubert was involved on Nite Owl, and that he may be bringing his dad, that JG Jones would be drawing The Comedian and Amanda Conner would draw Silk Spectre. As a reward, we were handed art showing all these artists on the characters by a DC employee, artwork that Warner Bros then ordered we remove. This was the first reaction from DC to any of the Watchmen 2 stories we'd run. And the internet went ballistic, "Watchmen 2" becoming the top trending topic on Twitter, the first time a comic book website has ever had such a reaction.
Even the code name we'd reported that DC were using internally for Before Watchmen, Panic Room, was spotted on a T-shirt in Justice League.
But for all that, there was plenty we didn't get. The involvement of Len Wein, Lee Bermejo and Jae Lee passed us by completely, as is the fact there were seven miniseries and a one off epilogue, or that there would be a pirate-based back up strip. We also didn't realise that DC would react so badly to the artwork being run, when they'd just gone for radio silence on Watchmen 2 previously…
And then, of course, there are the ethics of the whole thing… but will that concern anyone?
---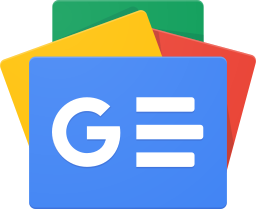 Stay up-to-date and support the site by following Bleeding Cool on Google News today!