So, The Joker Knows Who All The Robins Really Are… Can Bruce Wayne Be Far Behind?
At the end of Batman #85, by James Tynion IV and Guillem March, we had a Joker contemplating unveiling the identity of Batman, as Superman had done, confessing to the world that he was Clark Kent.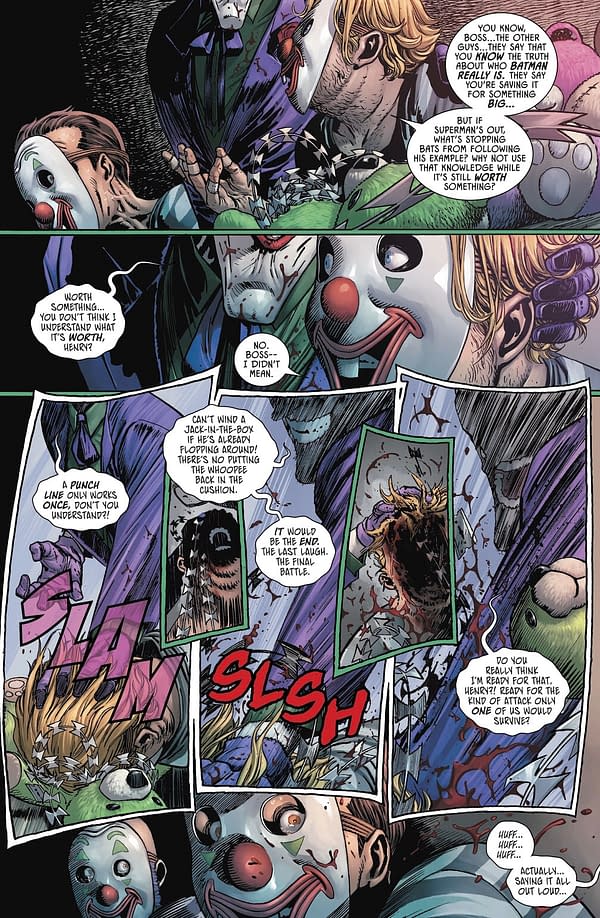 But also realising that such a decision would be the final battle between the Joker and Batman.
Well, in the teasers released by DC Comics today, the Joker looks like he's well on the way to working it out.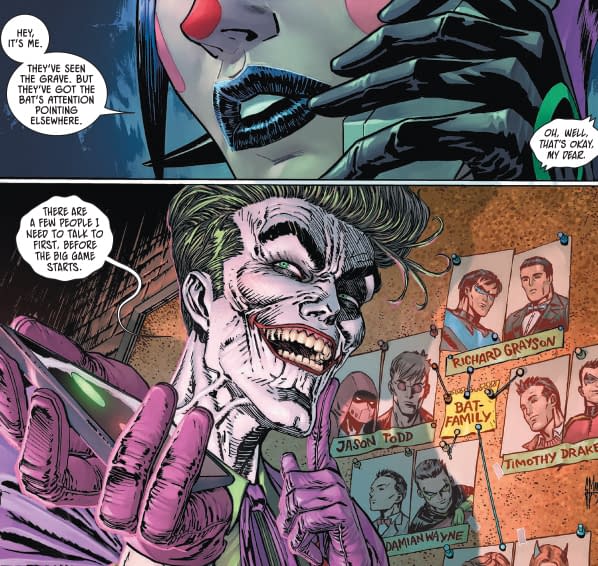 With Jason Todd, Dick Grayson, Tim Drake and Damian Wayne tagged as Robins, and probably Barbara Gordon as Batgirl. Once you have that, can Bruce Wayne be far behind?