Stranger Things, a new comic book series by Jody Houser, Stefano Martino, Keith Champagne and Lauren Affe based on the Netflix show is coming out from Dark Horse in September.
But in a couple of weeks, comic stores will get an early look at the series with each shop getting three free copies of the Stranger Things #1 ashcan. Yup, just three per store.
Promotional opportunity for the new series? Or a collectable one for the person who has to have everything Stranger Things in their life?
Copies of the ashcan will arrive with comic store' usual order for July 18th.
The new series will be based on Will's unseen journey during season 1 of the show.

The nostalgia igniting hit Netflix original series comes to comic shelves. Follow Will Byers into a dimension of decay and destruction where he must use his wits and resolve to dodge the pursuit of the Demogorgon and escape the Upside Down.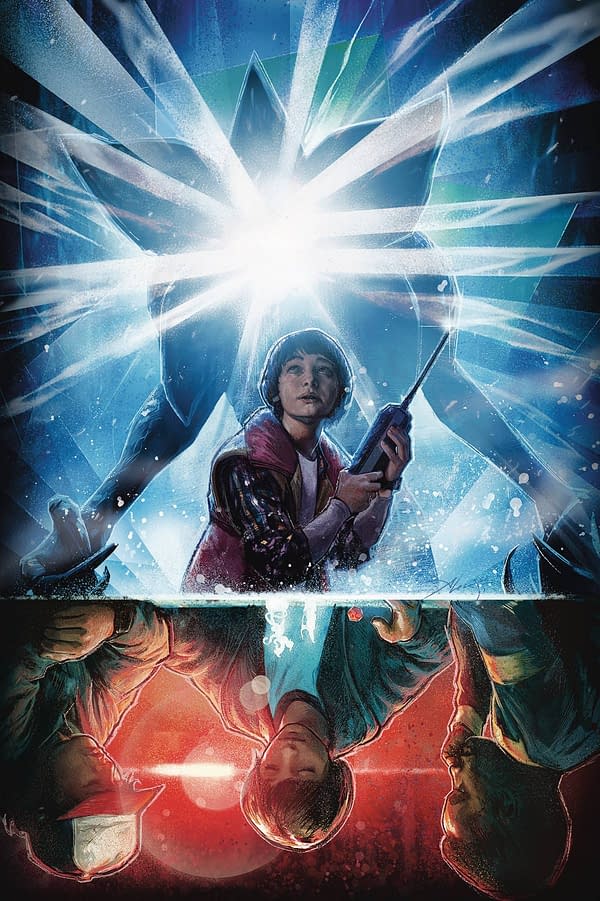 Enjoyed this article? Share it!