Last month's issue did pretty much exactly what it said on the tin.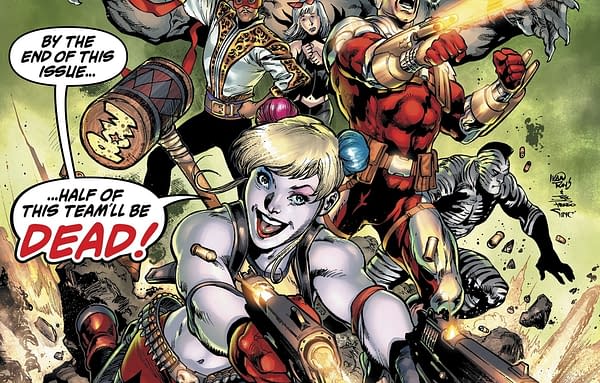 I mean, half-ish. Two of this pretty lot.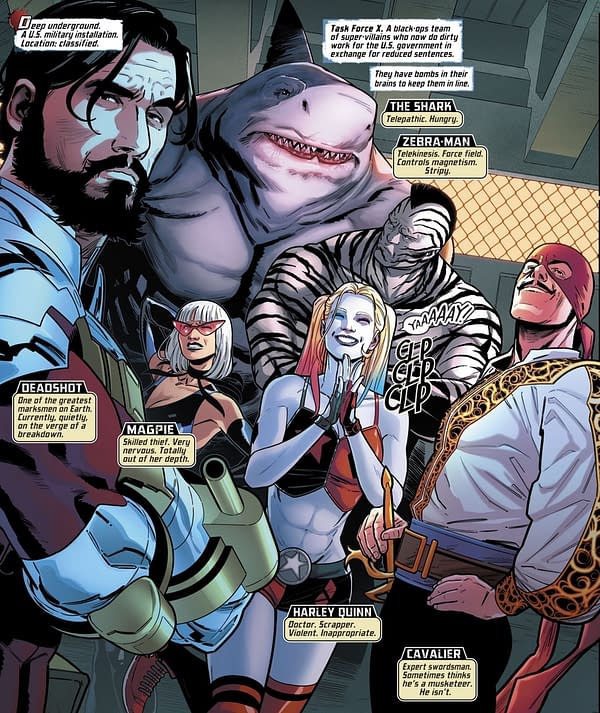 Magpie, off-panel.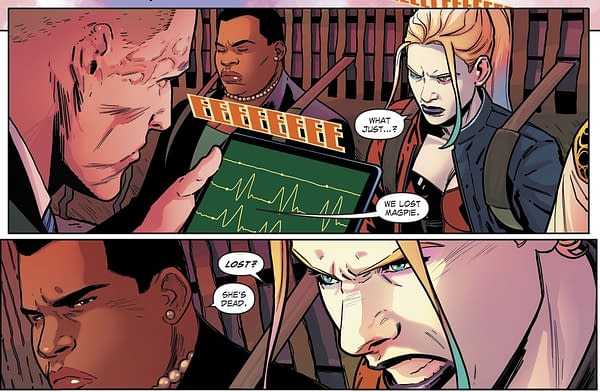 …and Cavalier, very much on-panel.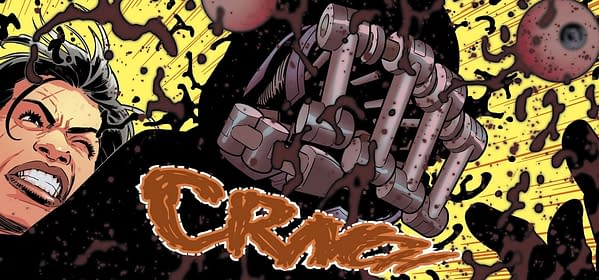 A very nasty death there, the kind of thing that a few years ago Paul Levitz would demand be censored or blurred out in The Authority. And there were other similarities, as the team that Suicide Squad were sent out to tackle – and then recruit – had an Angie-replacement in The Aerie.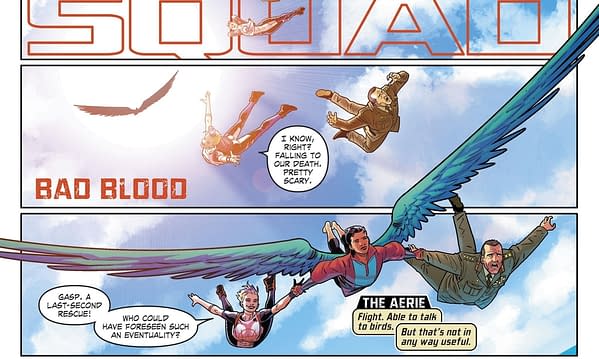 A winged supercharacter who can talk to birds in weird ways, but also DC Comics' second new non-binary character in recent months, alongside Red Hood: Outlaw's DNA.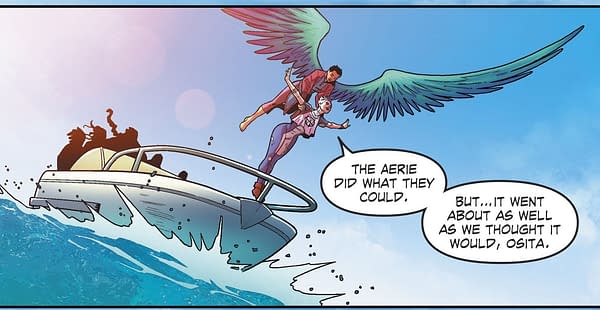 And that's also a teleporting character called Wink.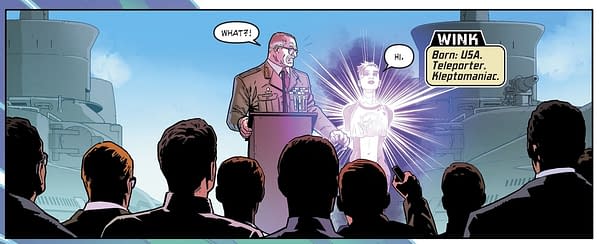 Blink much? Twin super strong Atlanteans Scale and Fin. Added redundancy there….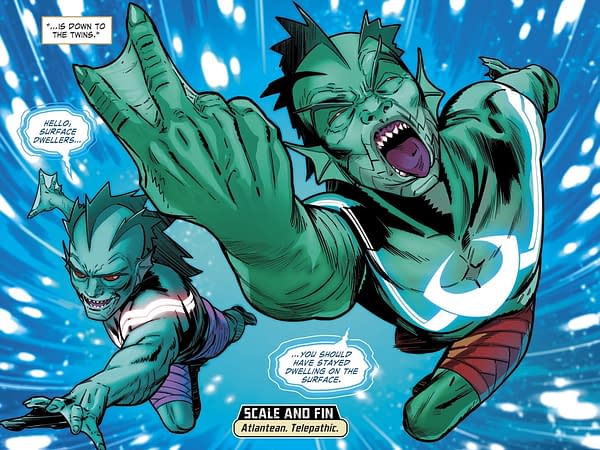 Helpful for when The Shark eats one of them. Oh and a tonne more.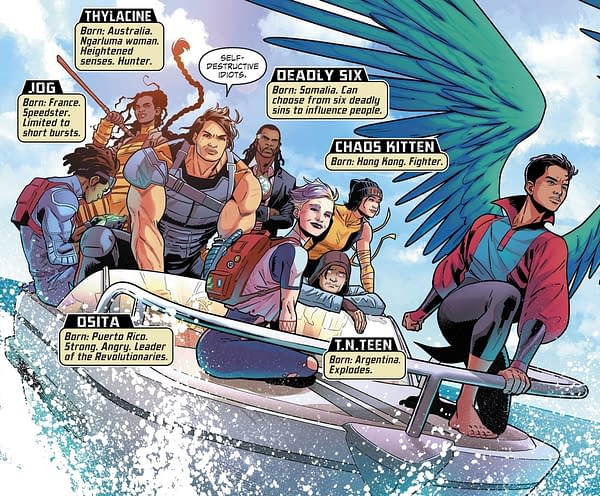 Most of whom make it through alive. Though in Suicide Squad #2, the death of Scale at the jaws of The Shark is going to be a thing…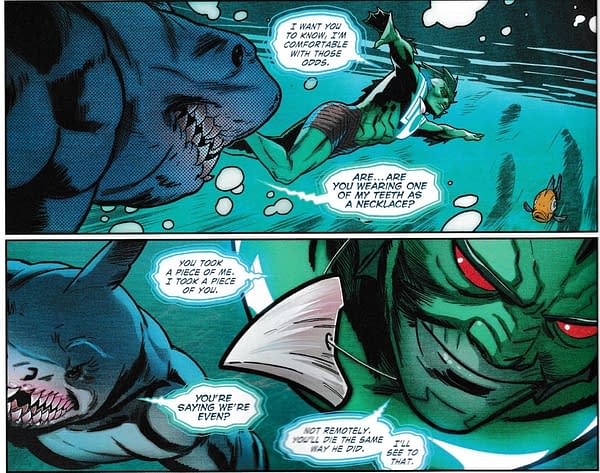 Indeed, such uber-violence, string attitudes, and a more diverse sexual identity does reflect The Authority quite a lot.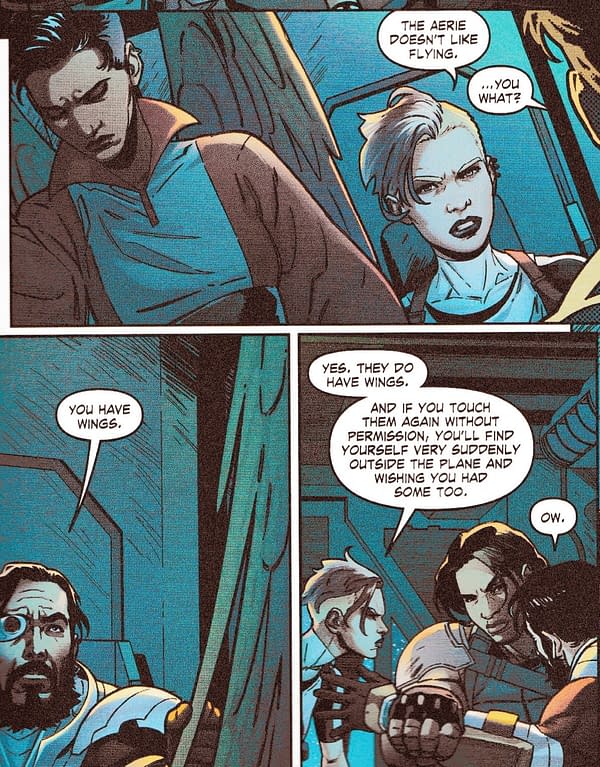 If DC Comics aren't doing any more Wildstormng after Warren Ellis' recent trademark revival, maybe Tom Taylor and the Suicide Squad can fulfil a similar role? Or maybe, like Ellis on Ultraforce and Stormwatch, these are just the preliminary stages. After all, the Authority was in charge, and the Suicide Squad just can't be…
SUICIDE SQUAD #2
(W) Tom Taylor (A/CA) Bruno Redondo
After the absolute carnage of Suicide Squad #1, a new Task Force X has been assembled-even before the bodies of teammates and friends have had a chance to cool! What's left standing may be the most capable and uncompromising Suicide Squad ever brought together. But it's also the most divided. Forced to fulfill the agenda of a cruel new taskmaster, this Squad might survive their next mission, but they may not survive each other.In Shops: Jan 29, 2020
SRP: $3.99
Suicide Squad #2 is out today from DC Comics… I bought mine from Piranha Comics in Kingston-Upon-Thames. Piranha Comics is a small south London comic store chain with a small south-east store in Kingston-Upon Thames's market centre, which runs Magic The Gathering nights on Fridays, and a larger south-west store in Bromley, which also runs Magic nights and has an extensive back issue collection and online store. If you are in the neighbourhood, check them out.

Enjoyed this article? Share it!