Having driven the stretch of highway back from Small Press Expo 2015, and already quite aware of how glad I am that I attended this year, whether for any single one of the elements included, from panel experiences, to floor walking, seeing and talking to friends and colleagues, to the new books I perused or picked up. It's time to gather up some remaining photos.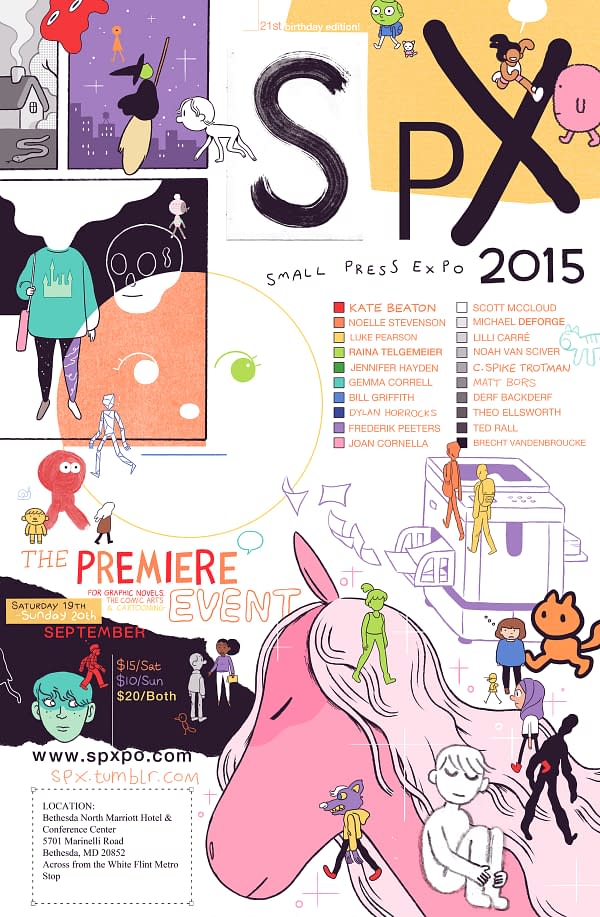 This is a gallery of the floor of the show on late Saturday and Sunday, panels I attended, the Ignatz Awards, the "masquerade Prom", and more Sunday floorwalking, including the breaking down of the tables and end of the show. Here they are, following on our initial gallery of the opening shots of the show:
Enjoyed this article? Share it!