Bleeding Cool has been looking at Marvel's new schedules since everything changed after the global pandemic hit. Some books have been rescheduled, some books have been outright cancelled and some books have just disappeared without a word. One of those was the new Taskmaster series, meant to launch alongside the new Black Widow movie. That movie is currently delayed until November 6th, and now it seems Taskmaster is being lined up for that month too, a month after the new Black Widow comic book returns. No news on other Black Widow books such as Widow's Sting or Widowmakers – yet.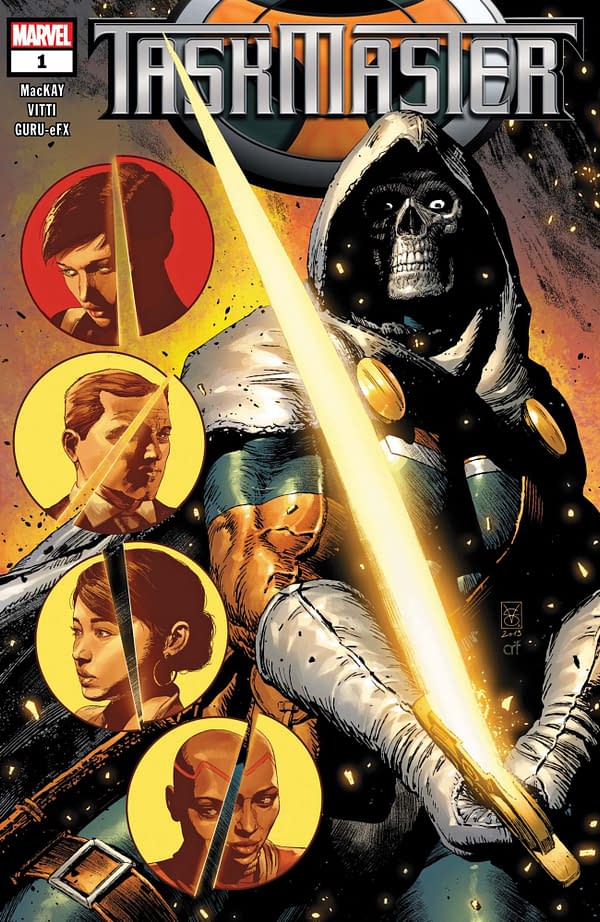 Taskmaster (2020) #1
Published: November 04, 2020
Writer: Jed Mackay
Penciler: Alessandro Vitti
Cover Artist: Valerio Giangiordano
Note: The on-sale date listed here is subject to change. TASKMASTER HAS MURDERED MARIA HILL! Or at least that's what the whole world thinks. Now the greatest spies in the business are hunting him down and won't stop until Taskmaster is dead or clears his own name! Follow JED MACKAY (BLACK CAT) and ALESSANDRO VITTI (SECRET WARRIORS) on a globe-spanning adventure that will send ripples through every corner of the Marvel Universe's espionage community!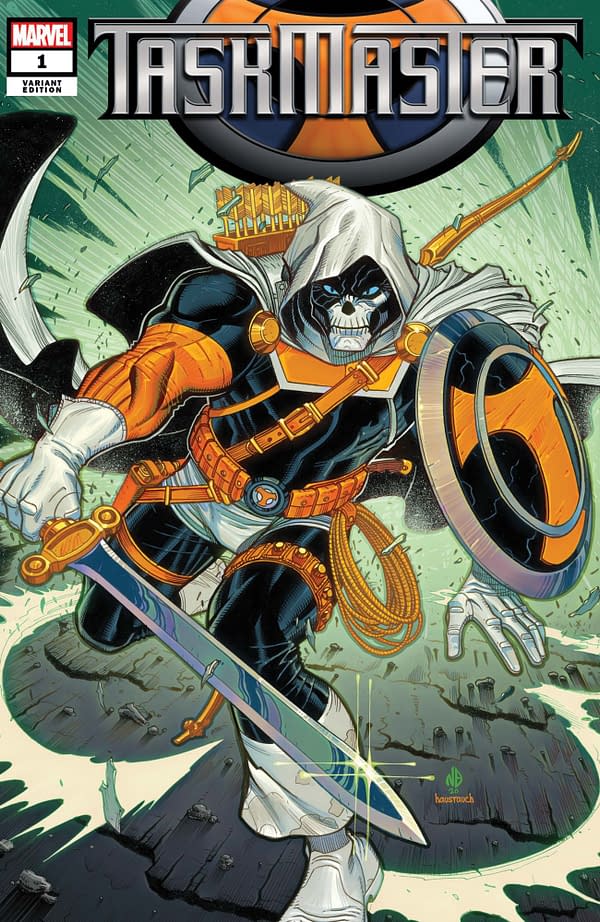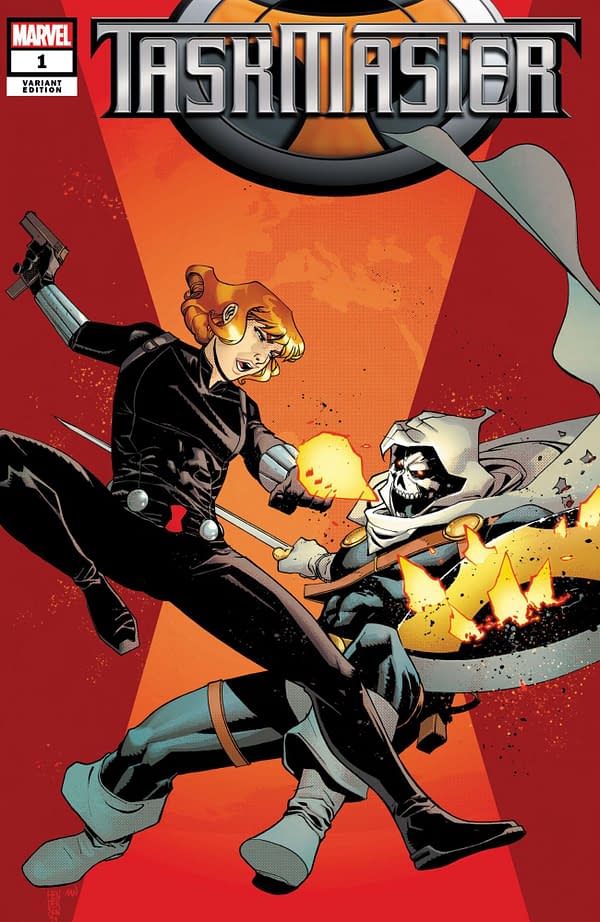 Here's the current Marvel Missing In Action List with Taskmaster – and Runaways #32 – removed.
Darkhold Alpha
X-Men: Dawn Of X Saga
Amazing Mary Jane
The Punisher Vs Barracuda
Children Of The Atom
Gwen Stacy
Amazing Spider-Man: The Daily Bugle
Morbius
Black Panther
Nebula
Atlantis Attacks
Marvel
The Marvels
Marvels Spotlight: Spider-Man
America Chavez: Made In The USA
Black Widow: Widow's Sting
Widowmakers: Red Guardian and Yelena Belova
How To Read Comics The Marvel Way
Conan The Barbarian
Savage Sword Of Conan
Dark Agnes
New Warriors
Union
Infinite Destinies Annuals: Iron Man, Thor, Avengers, Guardians
W.E.B. Of Spider-Man #1
Ghost Rider Annual
Star Wars: The Rise Of Skywalker #1
Enjoyed this article? Share it!