Terrific Production Raising $10,000 to Give Youngblood Comics Away
Bleeding Cool has provided a lot of coverage of Andrew Rev's new comic book publisher, Terrific Production. We broke the news that he had bought Rob Liefeld's Youngblood to publish and was making all manner of publishing promises. Even though Liefeld wanted nothing to do with them. Rev still owns Elemetals from his Comico days and the possibility of a launch Elementals Vs Youngblood launch title has been mooted for the new publisher.
However, it may not be entirely plain sailing. Andrew Rev has launched a GoFundMe page for the new publisher in which he says "THE NEXT REVOLUTION IN COMICS – We believe that we have incredibly great comics that must be seen and enjoyed. Our fans have been waiting patiently. We have incredibly fantastic comic artists the world over that need to be seen. We have storylines that are bursting with energy and innovation. "We are all in this together" and we need you our comic fan to help support us and to give joy to all mankind to read what we have been creating! Help support our Creative Community help us overcome the CORONA COVID 19 VIRUS. WE WILL GIVE OUR COMICS THAT CAN'T AFFORD THEM or COMIC FANS THAT HAVE NO STORE as cover expenses and artist costs etc." He uses the image of Youngblood characters below as an illustration.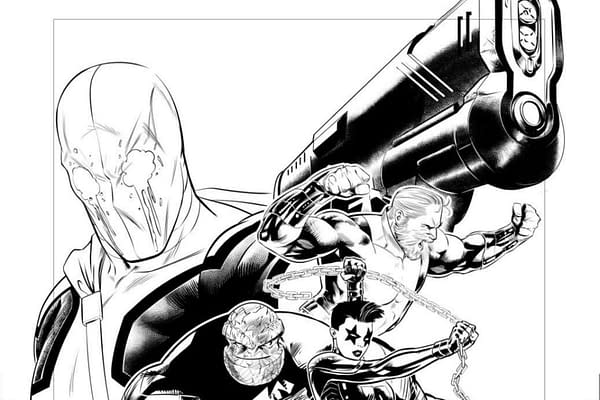 Basically getting people to fund them to create comic books so that they can then give them away for free. It's an interesting business model and one that Rob Liefeld himself ran a Kickstarter for, though that still hasn't paid off. But despite launching this plan two weeks ago, and promoting it on social media, it has yet to receive one donation. The $10,000 goal still seems a very long way off. However, Andrew has some social media to play with still.