The Daily LITG, 24th February 2020, Happy Birthday Bryan Talbot
Welcome to the pretty-much-mostly-daily Lying In The Gutters. A run around the day before and the day ahead. You can sign up to receive it as an e-mail here.
The 10 most-read stories yesterday
One year today…
Happening today…
Duffield Comic Con, Duffield Library, Canada, 2.45 to 4pm
Comics Workshop with cartoonist Marek Bennett, Fuller Public Library, Hillsborough, New Hampshire, 1=4pm
Dalston Comic (creators) Club, Dalston CLR James Library, Dalston Lane, 6:30 – 7:30pm
LAComicsFestival Vol.2, Larissa, Greece
Happy birthday to…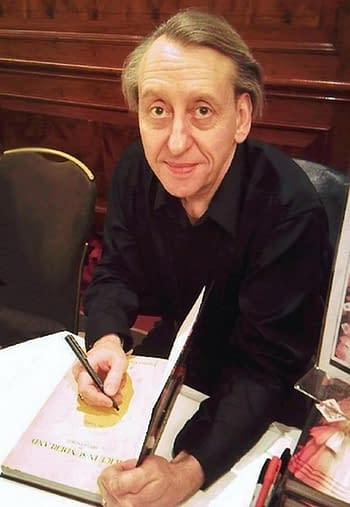 Bryan Talbot, graphic novelist, creator of Luther Arkwright
Jim Borgman, creator of Zits
Greg LaRocque, artist on Flash and Legion of Super-Heroes
Keith Wilson, artist on Elementals, Scarlett, Power Of The Atom
Alan Gill, comics retailer, Ultimate Comics of North Carolina
Randy Reynaldo, creator of Rob Hanes Adventures
Mike Armstrong, VP of Reed POP
Wade von Grawbadger, comics inker.
Subscribe to our LitG Daily Mailing List