Welcome to the pretty-much-mostly-daily Lying In The Gutters. A run around the day before and the day ahead. You can sign up to receive it as an e-mail here. And so C2E2 is underway… if you are going to the show, do let us know what you discover.
The 10 most-read stories yesterday
Happening today…
Death's Head: Freelance Peacekeeping Agent Event signing with Simon Furman, John Higgins, Bryan Hitch, Geoff Senior, Lee Sullivan, Simon Williams at Forbidden Planet London Megastore, Shaftesbury Avenue, London, 1-2pm.
London Comic Con Spring – Showmasters. Comics guests yet to be announced, Olympia London Hammersmith Road, London, February 29th to March 1st.
Pen to Print: Comic Book Workshop with Wallis Eates, Join Wallis Eates at this fantastic workshop, whether it's learning new skills or to brush up on your talent, these workshops will give you the confidence to produce some great art work! Barking Learning Centre, 2 Town Square, Barking, London, 10am-Noon.
The History of Comic Books, Jason Rutland, of Comic Book Heroes explores the history of American and British comics from the early 1920s onwards and the introduction of super heroes. Havering Museum, 19-21 High Street, Romford, London, £5, 1-3pm.
C2E2 begins in McCormick Place Convention Complex, Chicago.
Huntsville Comic Convention, Lowe Mill ARTS & Entertainment, Huntsville, AL
Pensacon, Pensacola Bay Center, Pensacola, FL
Lubbock-Con, Lubbock, TX
Fayetteville Arkansas Comic Show, Fayetteville, AR
Pop Con, San Antonio Public Library, San Antonio
Amethyst Signing with Amy Reeder, East Side Mags, Montclair, New Jersey 1-5pm.
Leap Day Signing with Emily Pearson, Zeppelin Comics, Benicia, California, noon-4pm.
Crisis Signing w/ Marv Wolfman & Marc Guggenheim at Arsenal Comics & Games, Newbury Park, California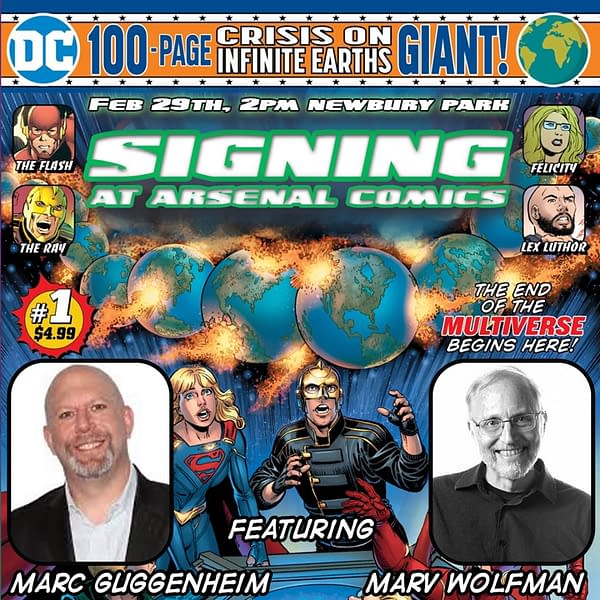 Happy birthday to…
Nelson Yomtov, comic book colourist, especially noted for Transformers.
Wendi Lee, writer on Lady Justice.
Subscribe to our LitG Daily Mailing List
Enjoyed this article? Share it!