Welcome to the pretty-much-mostly-daily Lying In The Gutters. A run around the day before and the day ahead. You can sign up to receive it as an e-mail here.
The 17 most-read stories yesterday
One year ago…
Happening today…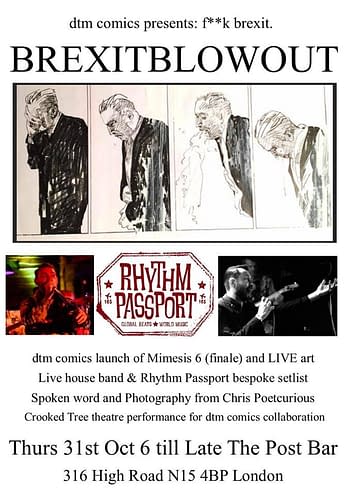 And a happy birthday to…
Hulk writer Bruce Jones
DC Comics artist, former editor and art director, Mark Chiarello.
2000AD EIC Matt Smith
Underground cartoonist operating as Foolbert Sturgeon, Frank Stack.
Transformers and GI JOE artist Andrew Froedge
Webcomics creator Daniel Merlin Goodbrey
Comic book journalist and store worker Jeff Lester
Comic book reviewer Jeremy Boreske
Subscribe to our LitG Daily Mailing List
Enjoyed this article? Share it!