Bleeding Cool EIC Hannah Means-Shannon did a barnstorming panel report from the Spotlight On Gotham panel, crammed as we all were into the smaller room at Thought Bubble in Leeds at the weekend.
But there were a couple of points I thought might be worthy of extra note. We've been noticing a few of the Easter Eggs in Gotham Academy, and brands such as Hooq crossing the Batbooks, but there is plenty more to come.
As Hannah reported expect to see a certain brand of coffee in Batgirl appearing in Gotham By Midnight. How a band established in Batgirl will appear in a plot point in Gotham Academy before leading back into Batgirl. And these easter eggs will suddenly start to become apparent in a month's time. And the upcoming Batsummit might just help this one-world philosophy develop…
But also, don't expect Solomon Grundy to appear in Gotham Academy. They did try, but it was the only character that got knocked back. Apparently being 102 caused too many continuity problems….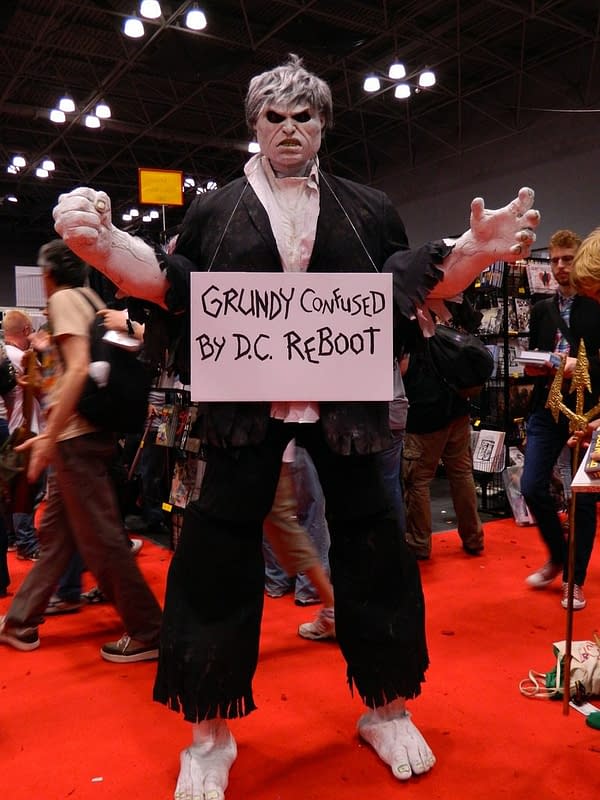 Enjoyed this article? Share it!