The Fired and the Fury – True Tales of the Gaming Industry in Comic Book Form
When I was at the London Film and Comic Con a couple of weeks ago, I had the pleasure of meeting Claire Bradshaw, who has a long history of working in the gaming industry. She's left that behind – or so she thought. Because it seems to be obsessing her creative process – and has taken root in Game Dev I Null, a series of cartoons depicting true stories from her life and those of her friends and colleagues in gaming. All anonymised, but all verified. The names have just been removed to protect the guilty.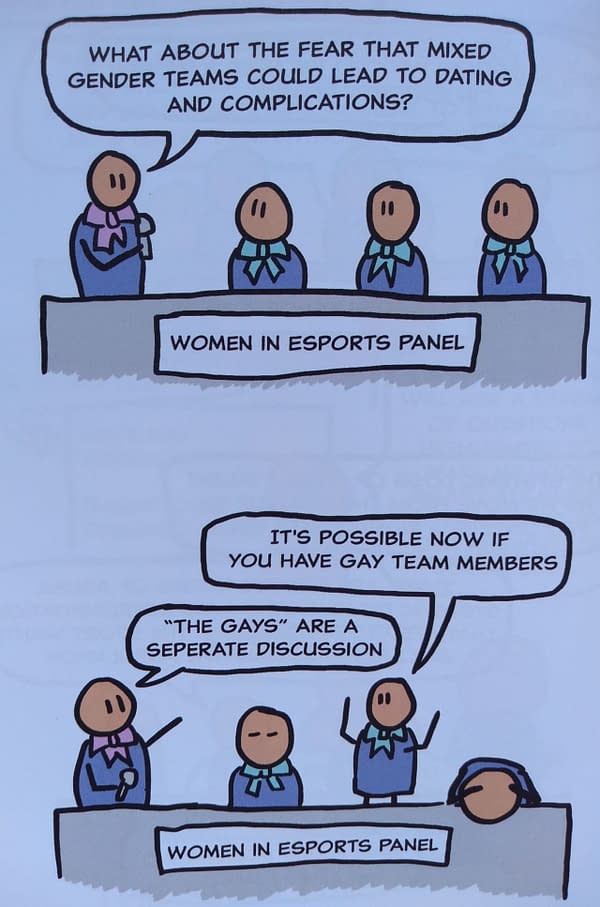 The cartooning style is deliberately crude, in order to remove identifying features. Gender is also removed, unless it is necessary for the story, and then depicted with coloured bows around character's necks along the Victorian model that has now been flipped – blue for girls, pink for boys. Those wacky Victorians, eh? Well, what the book successfully demonstrates is that those Victorian values regarding men and women in work have remained strong – if expressed slightly more crudely these days.
From the late night naked porn-watching masturbators in the office 'my roommate doesn't like me doing it in the lounge', the psychological demands of the crunch, the firings and the changing jobs, the destructive potential of bees, the team fired but who refused to leave the building until their mass-ordered pizzas arrive, the alcoholic etiquette of gaming conferences and many lies told between developer and publisher, and actually explaining some of the issues programmers face to morons like me who just didn't get it. Well, I get it a little bit more now.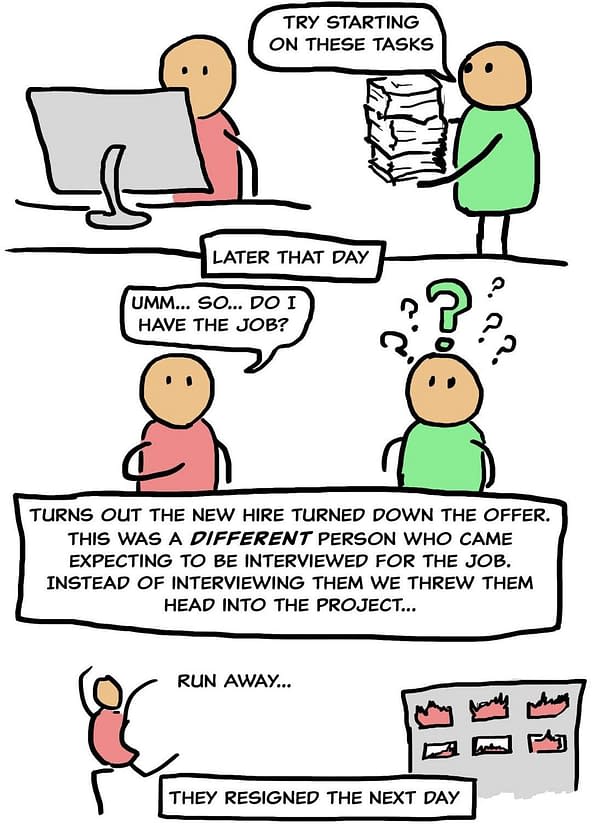 |
But I also get smacked up in the head regarding the constant, ever-present and repeatedly depressing sexism institutionalised within the system, which it seems even with everything going on of late, is just never going away. Sorry.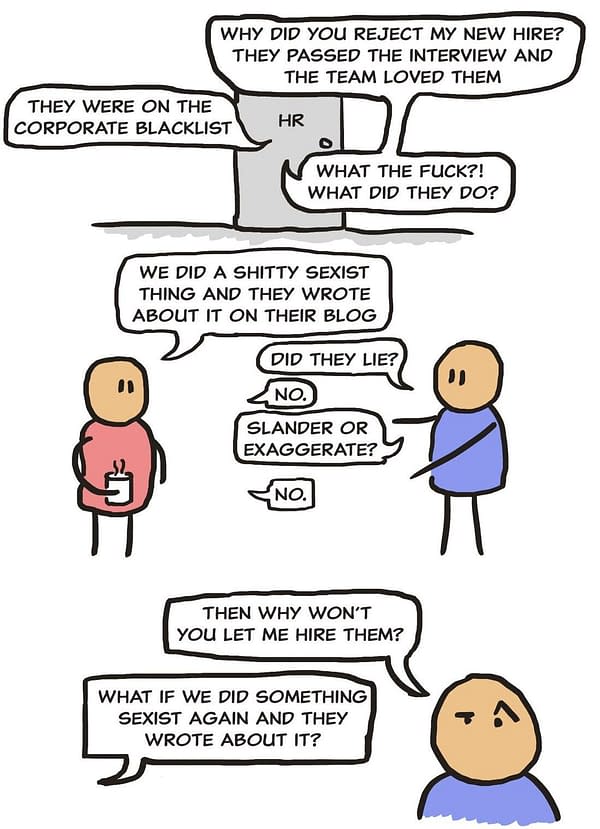 If you were intrigued by the look at Fortnite and gaming in Hasan Minhaj's Patriot Act on Netflix the other week, consider that your starter. This is the main course. While, you know, still being in cartoon form…
Game Dev I Null by Claire Bradshaw is published by Flammable Penguins.