Posted in: Comics | Tagged: good omens, graphic novel, kickstarter, neil gaiman, sir terry pratchett
---
The Good Omens Official (And Ineffable) Graphic Novel On Kickstarter
The Good Omens Graphic Novel will be adapted from Sir Terry Pratchett and Neil Gaiman's novelby Colleen Doran, for Kickstarter.
---
My copy of Good Omens was bought on release and is much battered. Signed by both Neil Gaiman and Sir Terry Pratchett at different times, one autograph demands that I burn the book, the other asks why I haven't burned it yet. And I never will, though regular rereading and lending to others has done a good job at destroying what is left of it. Obviously, I need another copy, and the TV series has made it a lot easier to buy. But maybe I should wait for the Good Omens Graphic Novel, adapted from the original by graphic novelist Colleen Doran, who has a history of adapting Gaiman's work for this medium.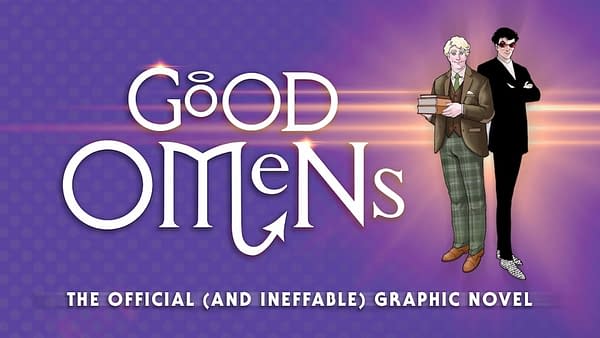 Good Omens: the Official (and ineffable) Graphic Novel. The nice and accurate adaptation based on the world-famous book by Neil Gaiman and Terry Pratchett, adapted by Colleen Doran. is going to be Kickstartered and while it has yet to launch, it has a signup page right here being run by the Terry Pratchett Estate, so you know it is legit. And yes I have already signed up to be notified.
Author of the comic book series A Distant Soil from the age of twelve, Colleen Doran drew the autobiographical graphic novel of Stan Lee, drew Sandman, Wonder Woman and Barbie comics, adapted Troll Bridge by Neil Gaiman, for comics as well as Gaiman's short story Snow, Glass, Apples, as well as working with writers Alan Moore, Warren Ellis, Joe R. Lansdale, Anne Rice, J. Michael Straczynski, Peter David and Tori Amos, winning Eisner, Harvey, Bram Stoker, and International Horror Guild Awards along the way.
Good Omens: The Nice and Accurate Prophecies of Agnes Nutter, Witch is a 1990 novel written by Sir Terry Pratchett and Neil Gaiman, about the birth of the Anti-Christ and the coming of the End Times. It was adapted by Gaiman into a TV series for the BBC and Amazon Prime.
In a tumultuous tale brimming with heavenly mischief and infernal hijinks, the angel Aziraphale and the demon Crowley, conspire in a clandestine endeavour to derail the imminent arrival of the cataclysmic end times. Their existence amidst England's green and pleasant lands has grown ever so cozy over the centuries and they are in no hurry to return home. And now, just as the second series is due to arrive on Amazon Prime, we are to get a graphic novel
---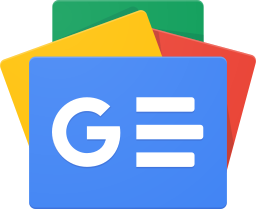 Stay up-to-date and support the site by following Bleeding Cool on Google News today!