Currently Bruce Banner is going through a bit of a crisis concerning hi identity over in The Immortal Hulk comic book series by Al Ewing and Joe Bennett from Marvel Comics. As more Hulks emerge to return to take control of his body, so he is having to pick and choose – and one familiar Hulk – the Grey Hulk known as Joe Fixit – taking Bruce Banner's body for his own purposes. And getting to chat with reporter Jackie McGee of the Arizona Herald. Who previously gave a different Hulk a bit of a talking to, over the acknowledgedly ironic white privilege of being the Hulk. Looks like Joe Fixit has been keeping up with her work.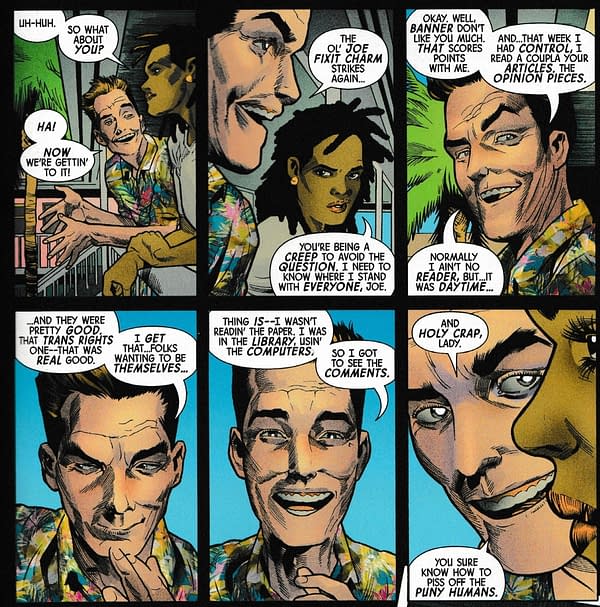 The relevancy of trans issues of the Hulk may be a debated one. We have only seen male-identifying Hulks so far. But he is one who knows of anger. Oh and for any conspiracy theorists enraged by such discussion…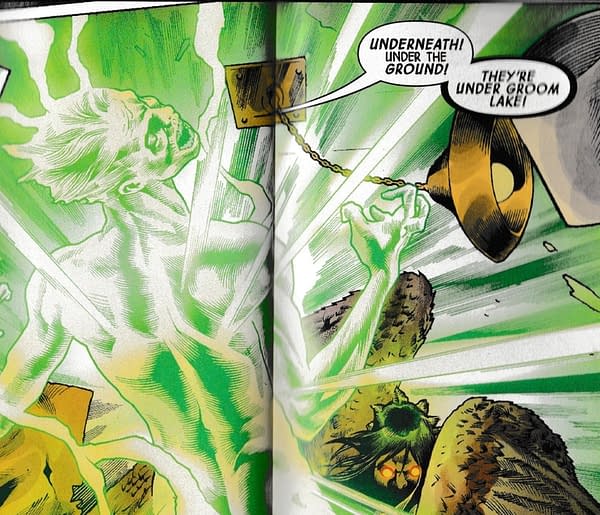 You have Groom Lake, home of Area 51 to distract you. Looks like the Hulk and friends are going to raid it, but rather than line up and run, Naruto style, they have another way in…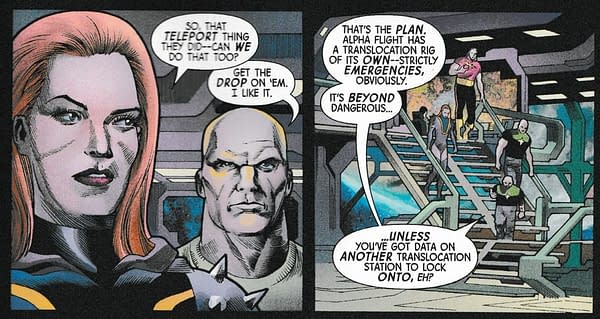 IMMORTAL HULK #22
(W) Al Ewing (A) Joe Bennett (CA) Alex Ross
• Shadow Base has one goal: to stop the monsters, the forces of chaos – And give their power to men of order.
• But the monsters have goals of their own. And now they're working together.
• RICK JONES remembers everything… and you wouldn't like him when he's angry.
Rated T+In Shops: Aug 07, 2019
SRP: $3.99
Enjoyed this article? Share it!