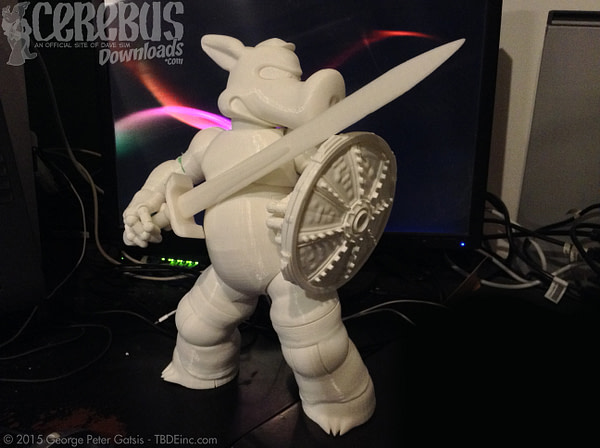 So George Peter Gatsis has been creating a model for a Cerebus action figure for quite some time now. One of the folks who has been working with Dave Sim on the Cerebus archive, he clearly feels that an extra dimension is in order…
As you can see, the figure is fully articulated. And quite sizeable. Cerebus, put George down!
[youtube]https://www.youtube.com/watch?v=-KprqHoRYnU&list[/youtube]
McFarlane Toys, you've seen Cerebus appear in Spawn, might such a thing be worth pursuing?
If you'd like to get on a mailing list for updates and directly ask any questions to George… give him a shout at george@tbdeinc.com