Dark Horse Art Works at the Jacoby Arts Center in St. Louis considers itself a unique gallery. It's more than just a place to showcase work, it's a place to buy and sell art as well as to find work or find talent. All of the art is for sale but you can also hire the artist. It's a place where photographers, painters and pencilers can show off their work, make some money and line up some future commissions.
Starting tomorrow the gallery is hosting a Comic Book Art Exhibition where you can buy, sell or trade art as well as live art going on, vendors, food and a cash bar. There will also be a first edition of Heavy Metal Magazine on sale according to owner Eric Stauffer. His desire is to turn this into an almost "Comic-Con event".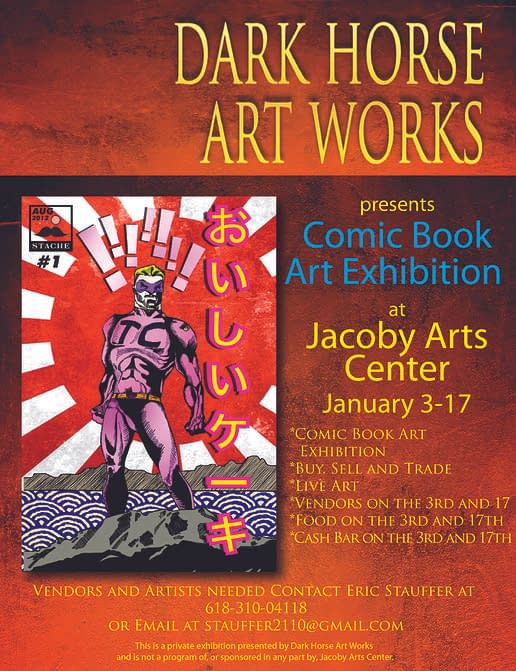 The exhibit opens tomorrow, January 3rd and runs through January 17th.
Here is a video of the set up to give you an idea of what you'll see at the exhibit.
[youtube]http://youtu.be/EQBsKgOmyik[/youtube]
Enjoyed this article? Share it!