Romance is in the air in Marvel Comics in December, and the solicitation for Avengers #11 promises a date to remember. Sure, the issue promises to deal with "the fallout from last month's world-shaking issue #700," but more interesting to those of us romantically-inclined is the subplot. It looks like, after their entanglements in previous issues, Thor and She-Hulk will take their relationship to the next level by going on a real date.
Since this is a comic book, we're sure the date will be interrupted by rampaging supervillains, an alien invasion, or a surprise super-mega-crossover event tie-in, but maybe Marvel will truly shock us by just letting these two kids have a little fun on their downtime?
Nah. All hell is totally gonna break loose.
Check out the solicit for Avengers #11 below, and look for it in stores in December.
AVENGERS #11
JASON AARON (W) • ED MCGUINNESS (A/C)
FANTASTIC FOUR VILLAINS VARIANT COVER BY ALAN DAVIS
CONAN VS MARVEL HEROES VARIANT COVER BY CARLOS PACHECO
THE AVENGERS WORLD TOUR COMES TO A SHATTERING CONCLUSION!
To deal with the fallout from last month's world-shaking issue #700, the Avengers organize an international super hero summit, gathering heroes from the most powerful nations on Earth. But no one was expecting the shocking new representatives of the United States. The world is about to become a far more dangerous place. Especially for the Avengers. Plus Hulk and Thor try to go on a date.
32 PGS./Rated T+ …$3.99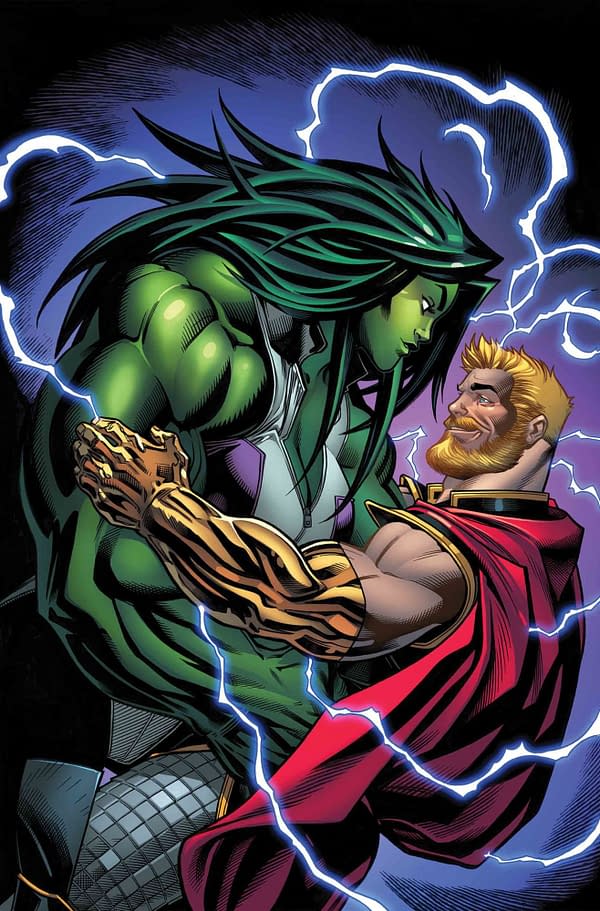 Enjoyed this article? Share it!