We had Beta Ray Bill, Moondragon, Ghost Rider and Gladiator…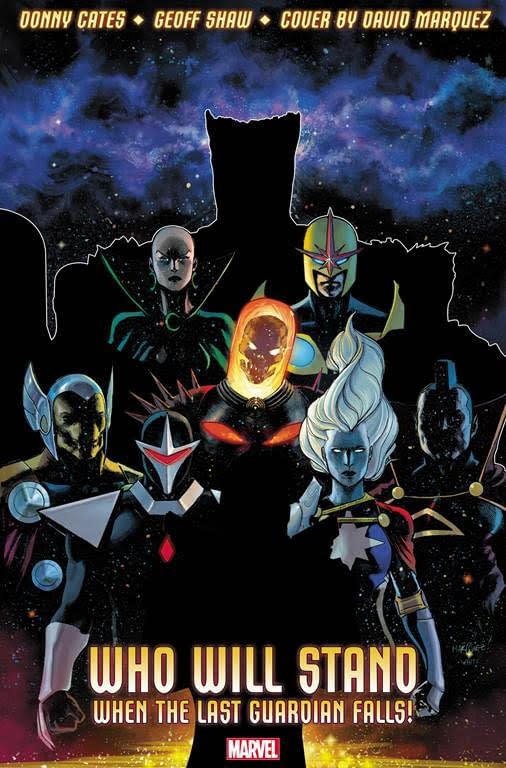 Now we have Darkhawk, Nova and Phyla-Vell – who has been Quasar, Captain Marvel and Martyr in her time. So Phyla-Vell and Moondragon are still together…
Silver Surfer's obvious bald head and board on the far left have yet to be revealed – and is that The Collector or Groot at the back? The new Guardians Of The Galaxy team by Donny Cates and Geoff Shaw continues to roll out.
Who Will Stand When The Last Guardian Falls

GUARDIANS OF THE GALAXY #1

Written by DONNY CATES

Art by GEOFF SHAW

Cover by DAVID MARQUEZ

On Sale 1/23/18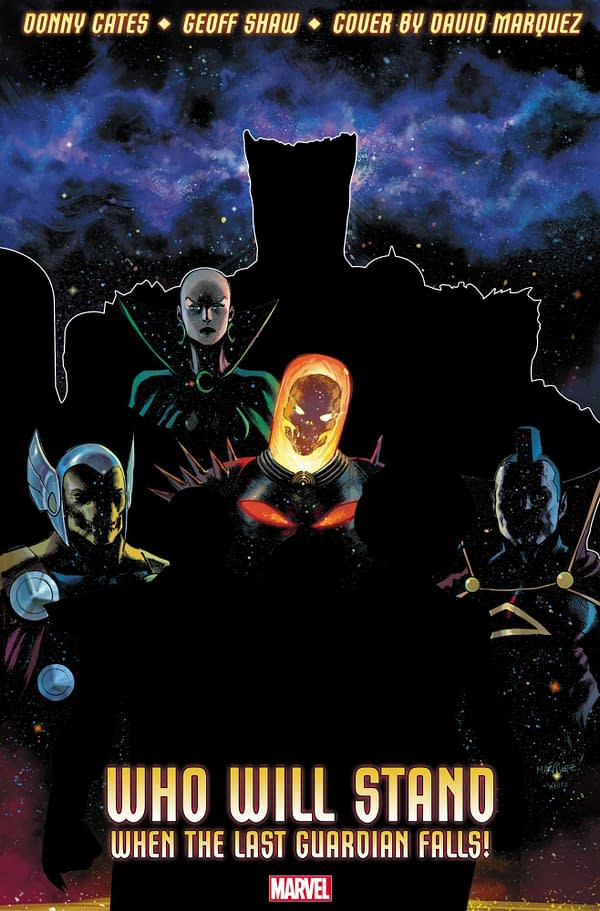 Enjoyed this article? Share it!