Superstar writer and former CIA Operative Tom King briefed Twitter Tuesday on an exciting surprise coming up in an unnamed issue of Batman. It seems that Frank Miller will be collaborating with King on an upcoming story, though King didn't share specifics, such as whether Miller is drawing the cover or interiors, or whether his involvement will span more than one issue. Either way, fans of the legendary creator will surely be pleased to see him return to his most well-known muse in a modern, in-continuity comic. What could possibly go wrong?!
Coming up in Batman.

Art by Frank Miller. pic.twitter.com/stiuhAQ1ab

— Tom King (@TomKingTK) December 4, 2018
We can guess that this is happening sometime in March or later, as February is solicited to contain a 4-part crossover with The Flash, with Flash writer Joshua Williamson taking over the book from King while King works on a secret TV project. That break won't affect the length of King's run on the title, however, with King sharing more details of what's to come:
I realize this is a long story being told over a hundred issues and four years. I'm grateful for your patience and passion. The end is near.

— Tom King (@TomKingTK) December 4, 2018
Miller, meanwhile, is also working on a Dark Knight spinoff for 2019 with Rafael Grampa called The Golden Child, featuring the children of Superman and Wonder Woman
Hopefully, we'll learn more soon.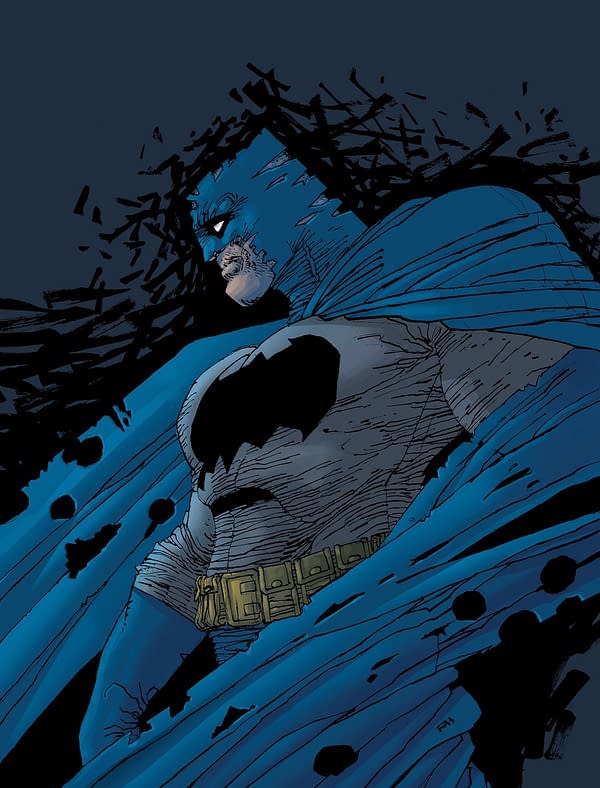 Enjoyed this article? Share it!