Tom Spurgeon, Comics Journalist and Historian, Passes Away at Age 50
Longtime comics industry journalist, historian, editor and author Tom Spurgeon passed away at the age of 50 today, according to a Facebook post by his brother Whit Spurgeon earlier this evening. Spurgeon was perhaps best known for his five-year stint as Managing Editor and then Executive Editor of The Comics Journal from 1994 to 1999, and for his comics industry news website The Comics Reporter since 2004. The Comics Reporter won the Eisner Award for Best Comics-Related Periodical/Journalism in 2010, 2012, and 2013.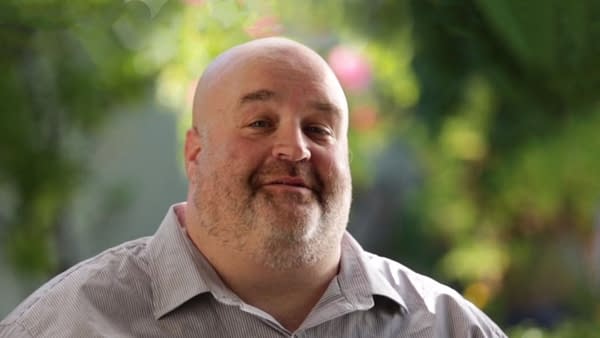 A writer of wide-ranging talents, Spurgeon wrote Dan Wright's comic strip Wildwood, which was syndicated by King Features from 1999 to 2002. He also co-wrote the biography Stan Lee and the Rise and Fall of the American Comic Book with Jordan Raphael, published in 2003. Spurgeon and Michael Dean co-authored a history of publisher Fantagraphics, We Told You So: Comics as Art, which was released in 2017.
In 2014, Spurgeon became the Executive Director of Cartoon Crossroads Columbus (CXC), an annual festival in Columbus, Ohio celebrating cartoon art in all its forms, which grew out of similar events held by OSU's Billy Ireland Cartoon Library & Museum.
Spurgeon also wrote for a range of outlets such as Seattle's The Stranger and satirical website Suck.com. As an editor, his work included helping to assemble Pogo: The Complete Syndicated Comic Strips, and books such as The Pirates and the Mouse by Bob Levin.
Interviewed at TCJ.com in 2016, Spurgeon noted:
My main goal in my professional life, and I would suggest all of our main goals might include this because the "comics for everyone" fight has concluded on some fronts and still advances on others, is to make things better for those involved: yes, the readers, but primarily the makers of this material. It sickens me with all of the money made overall that we're still in a situation where so many creators have to harm their lives in order to make art in a medium we love. Even the traditional ways people can have happy and successful lives making comics could use some bolstering.
An important voice who helped shape a generation of comics industry journalism, Tom's brother Whit Spurgeon summed it up best by simply noting, "He lived one hell of an amazing life…"