 LE KIRBY KRACKLE
A giant Jack Kirby visual biography is being published in France, a 384 page hardcover vovering his life and work from 1917 to 1965, by Jean Depelley. A second volume covering 1966 to 1994 will be issued later in the year. MOORE OR LESS
According to a recent interview in the French Casemate magazine with Lewis Trondheim, Alan Moore has asked that his name be removed from future Grand Prix elections, much to Trondheim's chagrin.
A NEW NETWORK DEAL
Boom! and Cartoon Network have got into bed together over a "first look agreement"
Cartoon Network Enterprises, the licensing and merchandising arm of the network, and BOOM! Studios are proud to announce a groundbreaking first look deal, the first agreement of its kind that the network has done in publishing. The partnership will give the award-winning comic book publisher the first option to license all-new Cartoon Network original comedies for adaptation into comics and graphic novels.
…
The new expanded partnership will allow BOOM! to work with Cartoon Network Enterprises to introduce new animated comedy properties to the comic book and book markets closer to the debut of each show.
…
The first property to be encompassed by this new partnership is STEVEN UNIVERSE. Created by Rebecca Sugar, STEVEN UNIVERSE is Cartoon Network's newest original comedy series about a boy named Steven and a team of magical Guardians of the Universe, and it will debut as a monthly comic series in August. A sneak peek of the new title premiered within the ADVENTURE TIME 2013 SPOOOKTACULAR in October 2013. Additional properties along with creative team details will be announced at a further date.
Do you think that the other publishers of Cartoon Network comics, IDW and DC Comics, are looking on wondering what just happened?
PAQUET DEAL
Swiss publisher of French language comics, Paquet, has just bought French comics publisher Emmanuel Proust, to sure up their presence in that country. We recently covered Paquet's revival and recreation of the Bob & Bobette comics.
PERCENTAGE POINTS
Dark Horse Comics are launching Starting Points, a new programme designed to highlight jumping on points for retailers, and readers, with one or more such issue being highlighted each month with an on-cover logo, as well as added discount for retailers.
And June will do so with Abe Sapien #13 and Captain Midnight #12.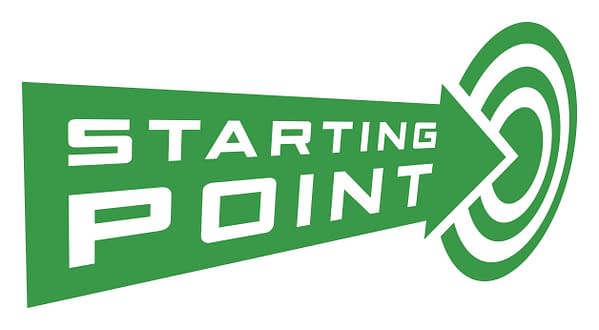 A NICE STORY ABOUT COMICS AND LIBRARIES FOR ONCE
Tina Henry, a first time comic writer, hopes to start a literate revolution at the Smudge Expo held Saturday at Artisphere in Arlington VA. This will include panels and workshops about creating their own comic stories.
Henry was surprised that her daughters' school – Capital City Public Charter School in Northwest – has a robust comics section in its library. And she has noticed that some classic literature such as "A Wrinkle in Time" and "Wizard of Oz" can be found in an illustrated form.''

"I don't think parents should be afraid of comics," she says. "They have good stories to tell. They have important stories to tell."
Thanks to Macey Lavoie for the assist.
Enjoyed this article? Share it!