Valiant Entertainment has announced a new X-O Manowar series coming this fall starring the titular jellyfish-man. Using the hashtag #XOUNLEASHED, Valiant teased the news on Twitter before sending out a press release with the image below. Doug Braithwaite and Diego Rodriguez are credited with the art, though no creative team has been announced. Here's the only thing the press release said:
X-O Manowar will be unleashed in a brand-new ongoing series this Fall! Keep your eyes on the stars for more info soon…
It's unknown how or why Valiant intends to use the stars to reveal more info about the series, rather than simply sending press releases to comic book websites. Perhaps they plan to use lasers to carve the next teaser in the moon, stealing an idea from Cobra Commander in the classic GI Joe episode Lasers in the Night?
Bleeding Cool will be sure to direct its Space Force to keep an eye on this developing story for you. In the meantime, check out the teaser below.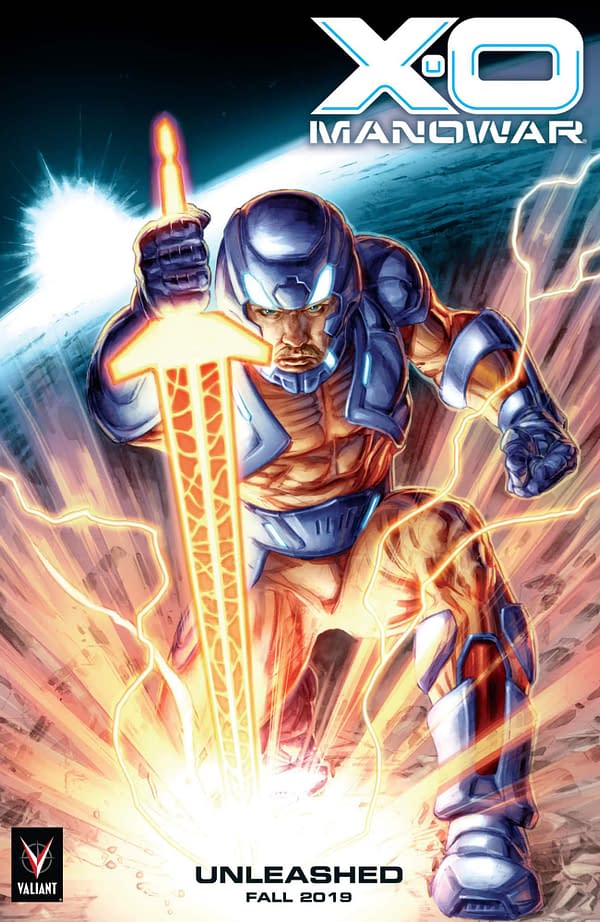 Enjoyed this article? Share it!