Who Are We Still Waiting for, for Marvel's Fresh Start?
Marvel Comics released an image by Jim Cheung ahead of what was seized upon being called their Fresh Start for 2018, which Marvel didn't much object to.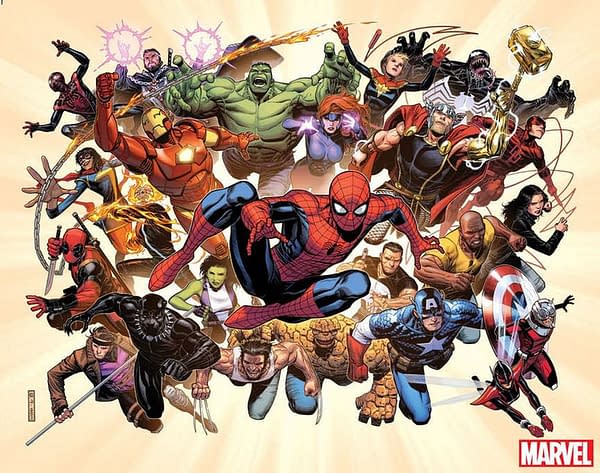 Since then, every day they have run one or even two announcements of new books relaunching from Marvel in May and June. But in the last two days… nothing.
Here are the characters who are left from that image…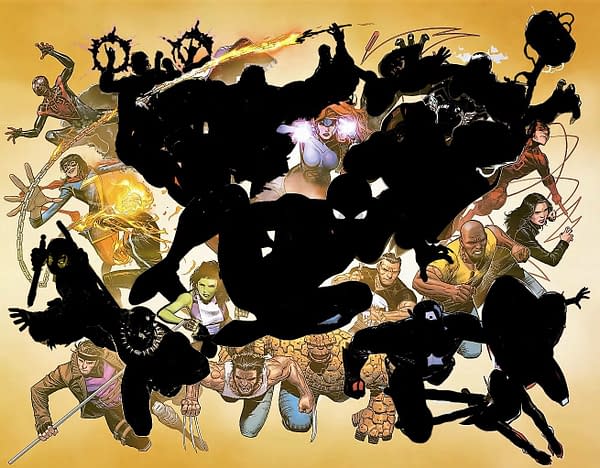 Still no Fresh Start news of Miles Morales Spider-Man, Ms Marvel, Ghost Rider, Gambit, She-Hulk. Logan, Jean Grey, Thing, Punisher, Daredevil, Luke Cage and Jessica Jones Quake. Unless, of course, the likes of X-Men Red, Rogue & Gambit, Marvel 2-in-1, Cosmic Ghost Rider are meant to count…
Here's a runthrough of all they have announced so far.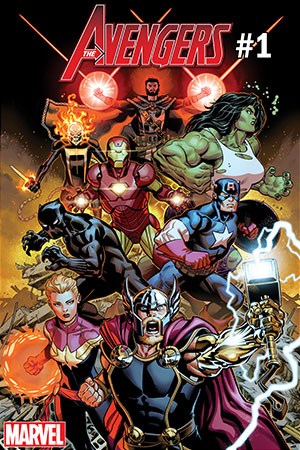 AVENGERS #1
A NEW ERA DAWNS FOR EARTH'S MIGHTIEST HEROES – COURTESY OF JASON AARON AND ED MCGUINNESS!
Thor Odinson. Steve Rogers. Tony Stark. The Big Three of the Avengers are reunited at last! And just in time to save the world from total annihilation at the hands of their most powerful enemies yet: the 2000-foot-tall space gods known as Celestials.Behold the coming of the Final Host.Who will answer the call to assemble for a wild new era of Earth's Mightiest Heroes? Hint: one of them has a flaming skull for a head. And what strange, world-shaking connection exists between the Final Host and Odin's ancient band of Prehistoric Avengers?On Sale 5/2
WRITERS
Jason Aaron
PENCILS
Ed McGuinness
COVER
Ed McGuinness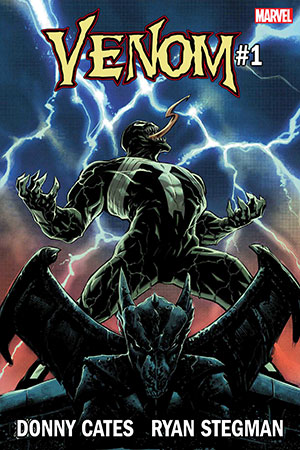 VENOM #1
A NEW SERIES BY DONNY CATES AND RYAN STEGMAN!
In the wake of S.H.I.E.L.D.'s collapse, an ancient and primordial evil has been awakened beneath the streets of New York, and with it, something equally evil has awakened in that most Wicked of Webslingers – VENOM! Still a Lethal Protector of the innocents in New York, this never-before-seen threat could force Venom to relinquish everything it holds dear – including Eddie Brock! Join two of the hottest creators in comics today, Donny Cates and Ryan Stegman, for a VENOM adventure a thousand years in the making!On Sale 5/9
WRITERS
Donny Cates
PENCILS
Ryan Stegman
COVER
Ryan Stegman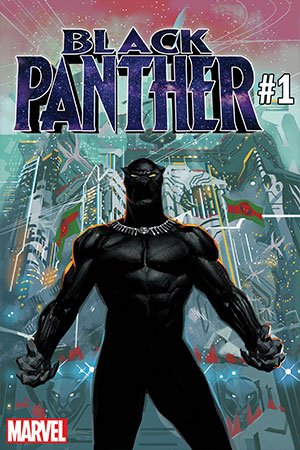 BLACK PANTHER #1
A NEW DIRECTION FROM TA-NEHISI COATES AND DANIEL ACUÑA!
A bold new direction for the Black Panther! For years, T'Challa has fought off invaders from his homeland, protecting Wakanda from everything from meddling governments to long-lost gods. Now, he will discover that Wakanda is much bigger than he ever dreamed…Across the vast Multiverse lies an empire founded in T'Challa's name. Readers caught a glimpse of it in MARVEL LEGACY #1. Now find out the truth behind the Intergalactic Empire of Wakanda!Ta-Nehisi Coates welcomes aboard fan-favorite artist Daniel Acuña for a Black Panther story unlike any other!On Sale 5/23
WRITERS
Ta-Nehisi Coates
PENCILS
Daniel Acuña
COVER
Daniel Acuña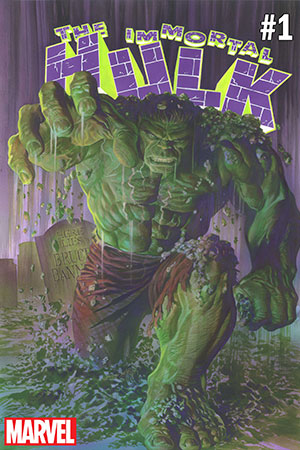 IMMORTAL HULK #1
HORROR HAS A NAME.
You'd never notice the man. He doesn't like to be noticed. He's quiet. Calm. Never complains. Why, you can walk up and shoot him in the head… and all he'll do is die.Until night falls. And someone else gets up again.The name is Banner.The horror is THE IMMORTAL HULK.On Sale 6/6
WRITERS
Al Ewing
PENCILS
Joe Bennett
COVER
Alex Ross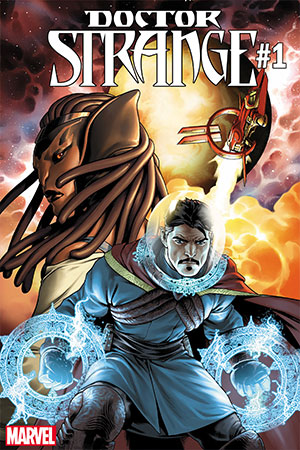 DOCTOR STRANGE #1
The Eye of Agamotto is closed! Doctor Stephen Strange has lost his connection to the Earth's arcane power, and he can't wait to recover while nightmares press against the seams of our reality. Tony Stark offers a 21st-century solution: when astral travel fails, try astronautical travel. Enter Doctor Strange: Space-Explorer Supreme! New spells, allies and enemies–new and old–await Strange beyond the stars, along with corners and secrets of the Marvel Universe, seen here for the first time! Space is endless, but time is short. After years of threats, Stephen's bill for magic-use is coming due–who will come to collect?!On Sale 6/6
WRITERS
Mark Waid
PENCILS
Jesús Saiz
COVER
Jesús Saiz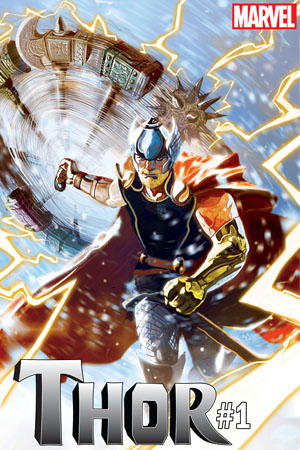 THOR #1
THE GOD OF THUNDER IS BACK
Thor Odinson has regained his mantle! And he's got a wild new world of trouble on his mighty hands. The artifacts of Asgard have been scattered across the earth, and to reclaim them, Thor will have to face some ugly truths. Like the production cost on hundreds of new hammers! And the Thunder God is going to need every last one of them if he's going to stop the unstoppable Juggernaut. Jason Aaron takes the Prince of Asgard in a whole new direction with YOUNG GUN artist Mike Del Mundo joining him at the helm! And don't miss the latest chapter of the King Thor saga with acclaimed BLACK BOLT artist Christian Ward, as the Thor of the far future encounters an old friend who's undergone some startling changes.On Sale 6/13
WRITERS
Jason Aaron
PENCILS
Mike Del Mundo
COVER
Mike Del Mundo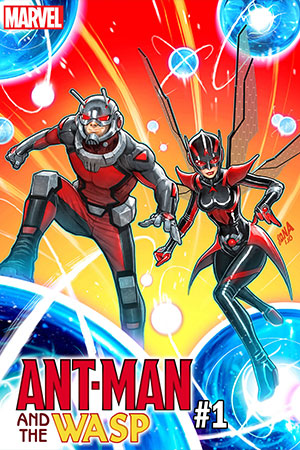 ANT-MAN AND THE WASP #1 AND #2 (OF 5)
Wasp was just trying to help Ant-Man get home to Earth to see his daughter… but a little problem got in the way. Very little. Subatomic, in fact, as Scott Lang was lost in the vast spaces between atoms! Now, Nadia is his only hope of rescue… if only he would listen long enough for her to save them! From master storyteller Mark Waid (CAPTAIN AMERICA, CHAMPIONS) and Marvel Young Gun artist Javier Garron (SECRET WARRIORS, STAR-LORD) comes a story of a big journey getting smaller all the time!#1 On Sale 6/6
#2 On Sale 6/20
WRITERS
Mark Waid
PENCILS
Javier Garron
COVER
David Nakayama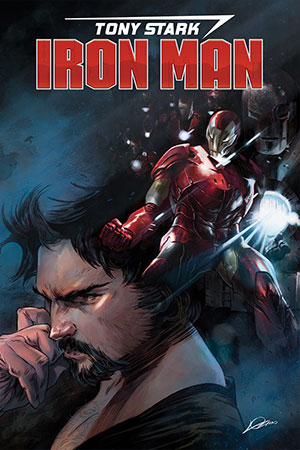 TONY STARK: IRON MAN #1
From the cusp of tomorrow's dreams to the forefront of imagination, one man always soars on the cutting edge of adventure!You know his name.Tony Stark is Iron Man.And Iron Man… is an idea.Always changing. Always evolving. An idea without limit!Take wing with DAN SLOTT (AMAZING SPIDER-MAN) and Valerio Schiti (GUARDIANS OF THE GALAXY) as they propel the ultimate Self-Made Hero to new heights of inventiveness!Tony Stark is Iron Man. The future is now.Strap in!On Sale 6/20
WRITERS
Dan Slott
PENCILS
Valerio Schiti
COVER
Alexander Lozano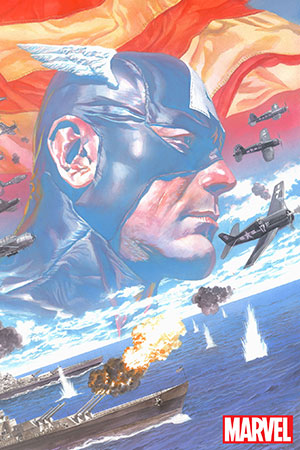 CAPTAIN AMERICA #1
"WINTER IN AMERICA"
For over seventy years, he has stood in stalwart defense of our country and its people.But in the aftermath of Hydra's takeover of the nation, Captain America is a figure of controversy, carrying a tarnished shield.And a new enemy is rising!Who are the Power Elite? And how do they intend to co-opt and corrupt the symbol that is Captain America?On Sale 7/4
WRITERS
Ta-Nehisi Coates
PENCILS
Leinil Yu
COVER
Alex Ross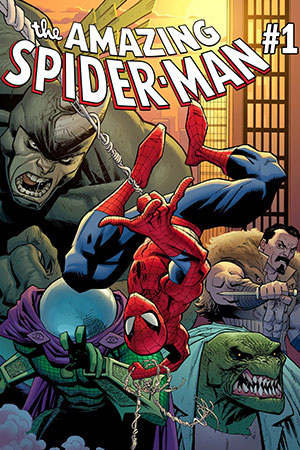 THE AMAZING SPIDER-MAN #1
It's a Brand New D– No, wait a second. Spider-Man's gone Big Time– That's not right either. Spider-Man's Rebir– Definitely not THAT. AMAZING SPIDER-MAN gets a BIGGER, BRAND NEW SERIES courtesy of Nick Spencer (SECRET EMPIRE, SUPERIOR FOES OF SPIDER-MAN) and the Marvel debut of RYAN OTTLEY (Invincible)!!!!! An alien invasion attacks NYC and the only one who can stop it is… Spider-Man?! But that's FAR from all you'll find here—A revelation from the past puts Peter Parker's job, relationships and WHOLE LIFE in jeopardy! And if even THAT's not enough, you'll see a new roommate, new love interests and a new villain!!!On Sale in July
WRITERS
Nick Spencer
PENCILS
Ryan Ottley
COVER
Ryan Ottley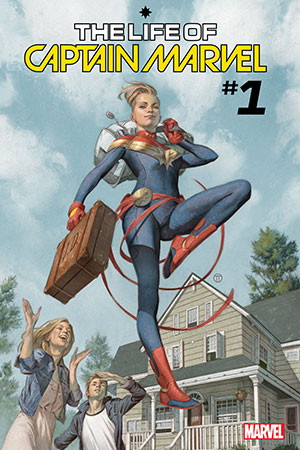 LIFE OF CAPTAIN MARVEL #1
CAPTAIN MARVEL – THE HOMECOMING!
Carol Danvers was just a girl from the Boston suburbs who loved science and the Red Sox until a chance encounter with a Kree hero gave her incredible super powers. Now, she's a leader in the Avengers and the commander of Alpha Flight. But what if there was more to the story? When crippling anxiety attacks put her on the sidelines in the middle of a fight, Carol finds herself reliving memories of a life she thought was far behind her. You can't outrun where you're from – and sometimes, you HAVE to go home again. But there are skeletons in Captain Marvel's closet – and what she discovers will change her entire world. Written by bestselling author Margaret Stohl and drawn by fan-favorite comics veteran Carlos Pacheco, this is the true origin of Captain Marvel.On Sale 7/4
WRITERS
Margaret Stohl
PENCILS
Carlos Pacheco