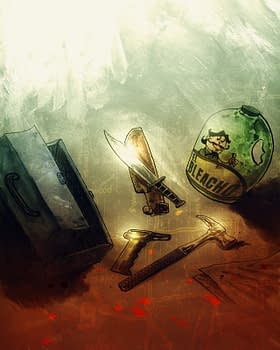 Posted on the Machine Vision mailing list last night, Warren Ellis wrote regarding his upcoming novel;
Due to continuing issues, I have today terminated my relationship with Mulholland Books. DEAD PIG COLLECTOR is cancelled (for now).

If you pre-ordered DEAD PIG COLLECTOR: Thank you! And I'm sorry. Really sorry. Your vendor will reverse the pre-order soon.

As this newsletter system was provided by Mulholland Books, it will doubtless be turned off shortly. Please do add me as @warrenellis on Twitter or Instagram or keep an eye on warrenellis.com for now.

Thank you all. You were a pleasure to write to and talk with.
Ellis declined to discuss this any further, off the newsletter.
Enjoyed this article? Share it!