What San Diego Convention Center Looks Like Right Now
Our good friend Chris Morrow hasn't let the absence of a physical San Diego Comic-Con stop her and she has been wandering around San Diego Convention Center taking shots of what would have been, and curating it all for us at home. And it turns out she is not alone. So she gives us a look at what it looks like inside there, with no people, booths or lines…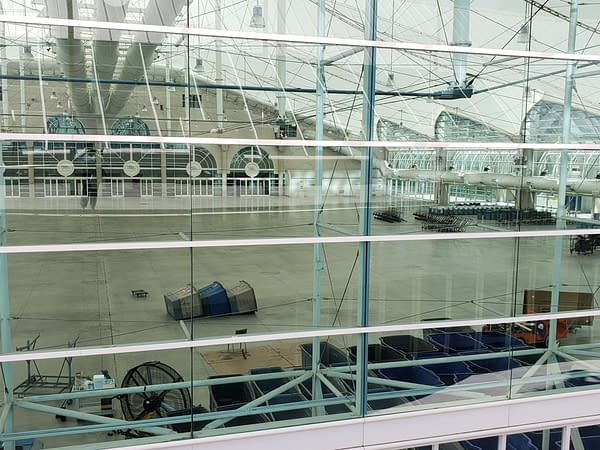 Can't you taste the sadness? But as we said, there are others to join Chris, and they dressed for the occasion.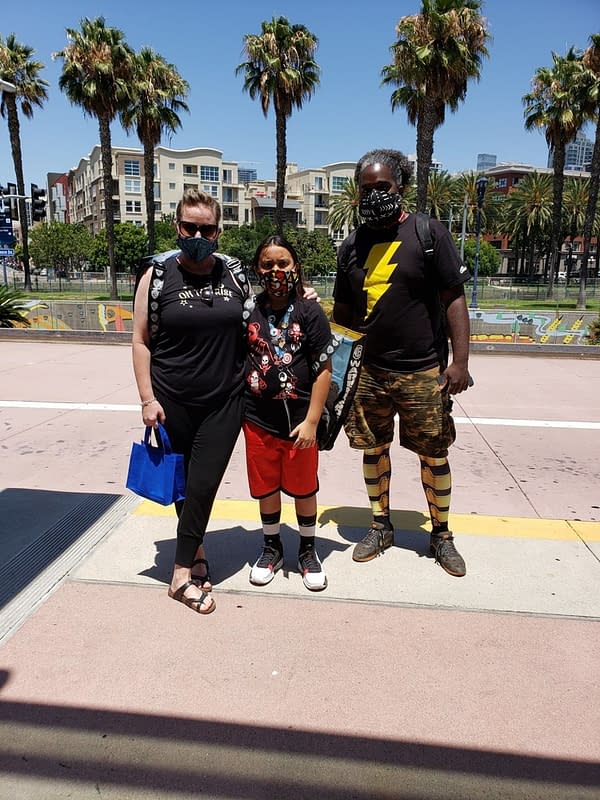 That's right, they came with the massive Warner Bros bags on their back so they can get as close to being at San Diego Comic-Con as possible.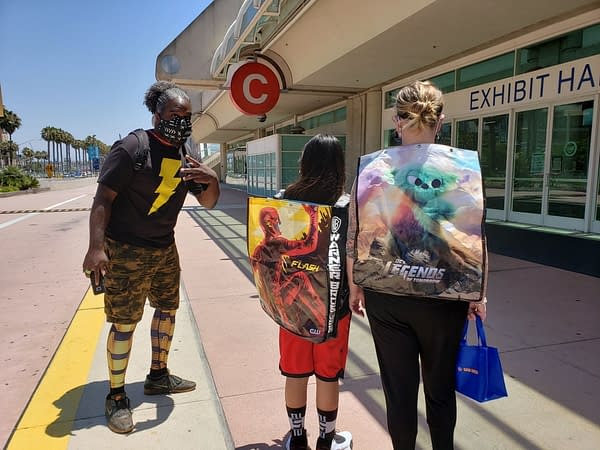 And hey, Chris Morrow is first in line to Hall H. For 2021…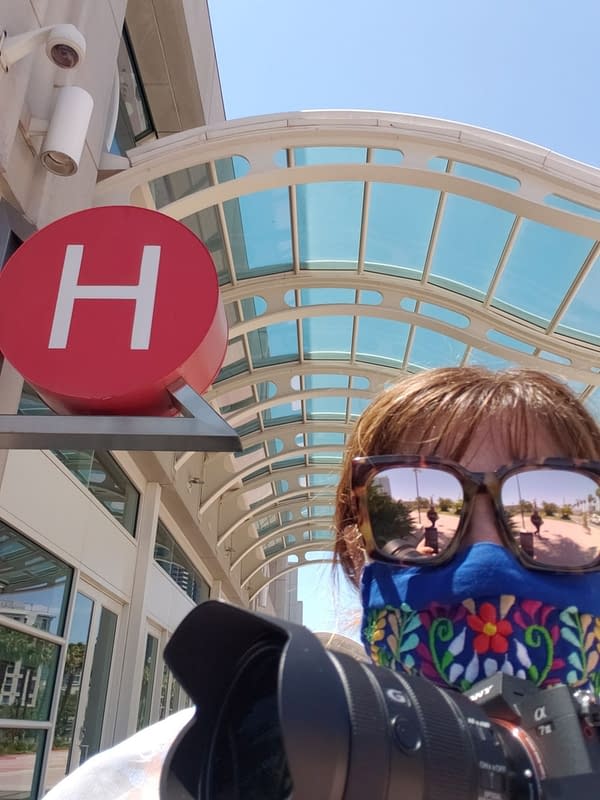 We also got a better look at how the Shrine outside Tinfish has been shaping up since yesterday. Chris provided the sunflowers.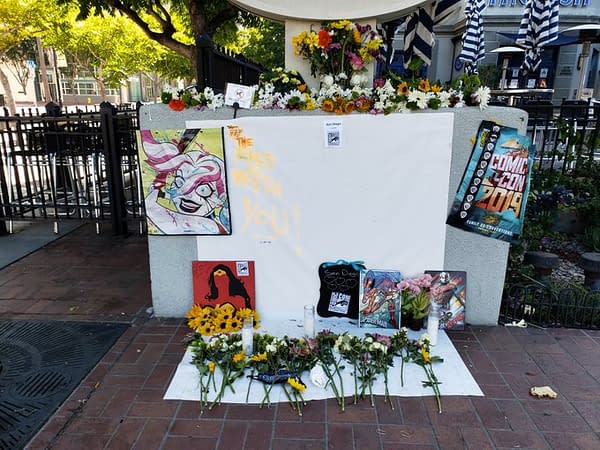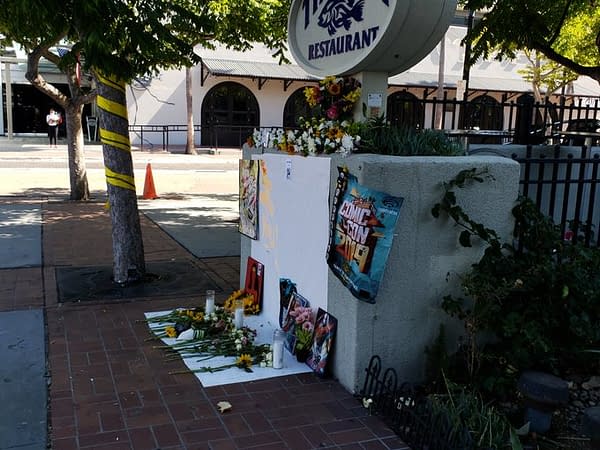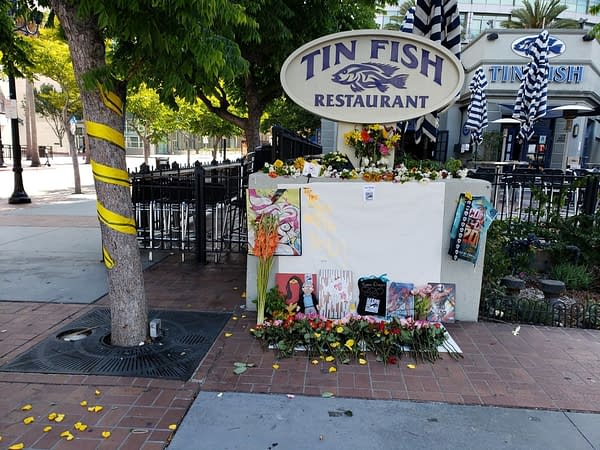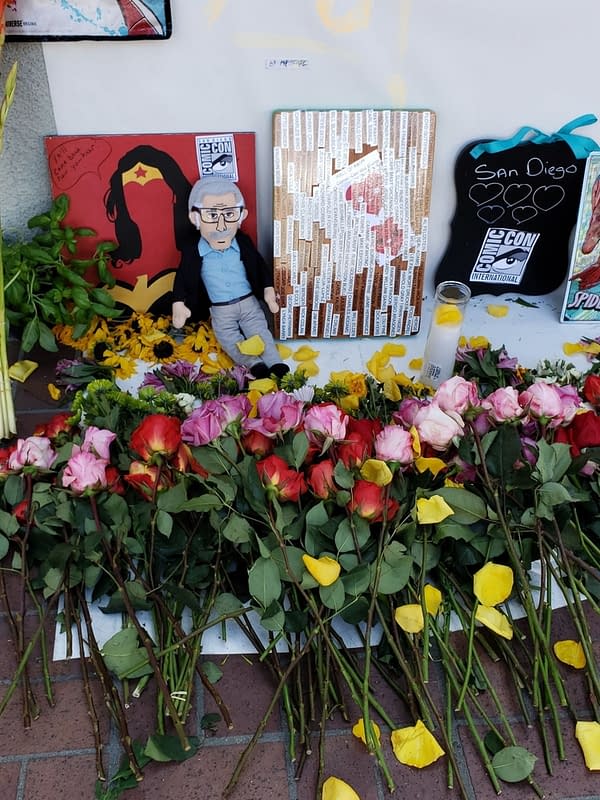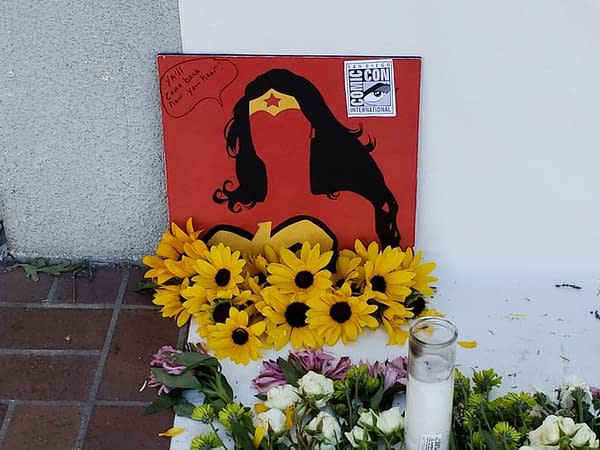 And including a montage of comic book creators and Eisner Award winners as well.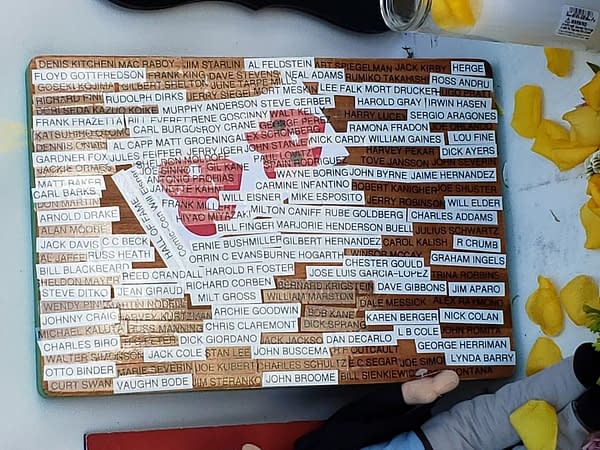 She has also been talking to Comic-Con people about the show, what will replace it and what we will see going forward, including my very old friend David Glanzer.
As well as looking at the San Diego Convention Center info booth
While, more officially, Senate President Pro Tempore, Toni Atkins, and San Diego Mayor, Kevin Faulconer, welcome you to Comic-Con@Home. That will be starting in a few hours, I may try and get a little sleep first…