When Teen Titans #1 came out, written by Scott Lobdell, we pointed out how he used it to burn down the X-Men's Mansion in Westchester. Almost as if Lobdell was making a point. Which he was.
Yesterday, we saw the newly enrichened Jimmy Olsen and his family staff. Including a butler called Jarvis.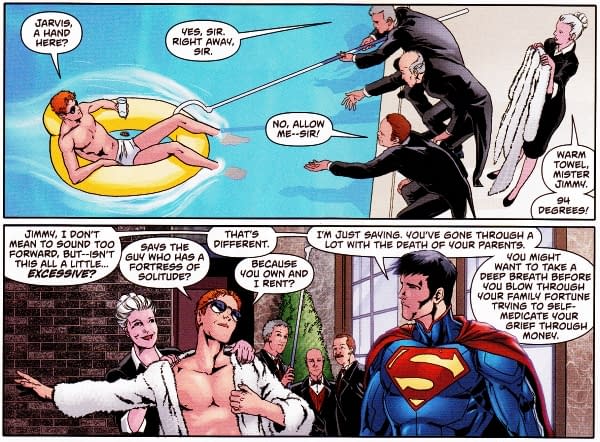 He's doing it again! Jimmy Olsen os so rich he can hire a butler from a parallel dimension!
Enjoyed this article? Share it!