Conan The Barbarian turned up in Avengers: No Road Home during some dimensional/magical hodge-podge and, after a battle with the Scarlet Witch in Cimmeria, has popped back to Earth 616 or whatever it's called to continue the battle.
And it turns out he's staying around for a while. We know he's in the upcoming Savage Avengers – but where will he be staying the rest of the time?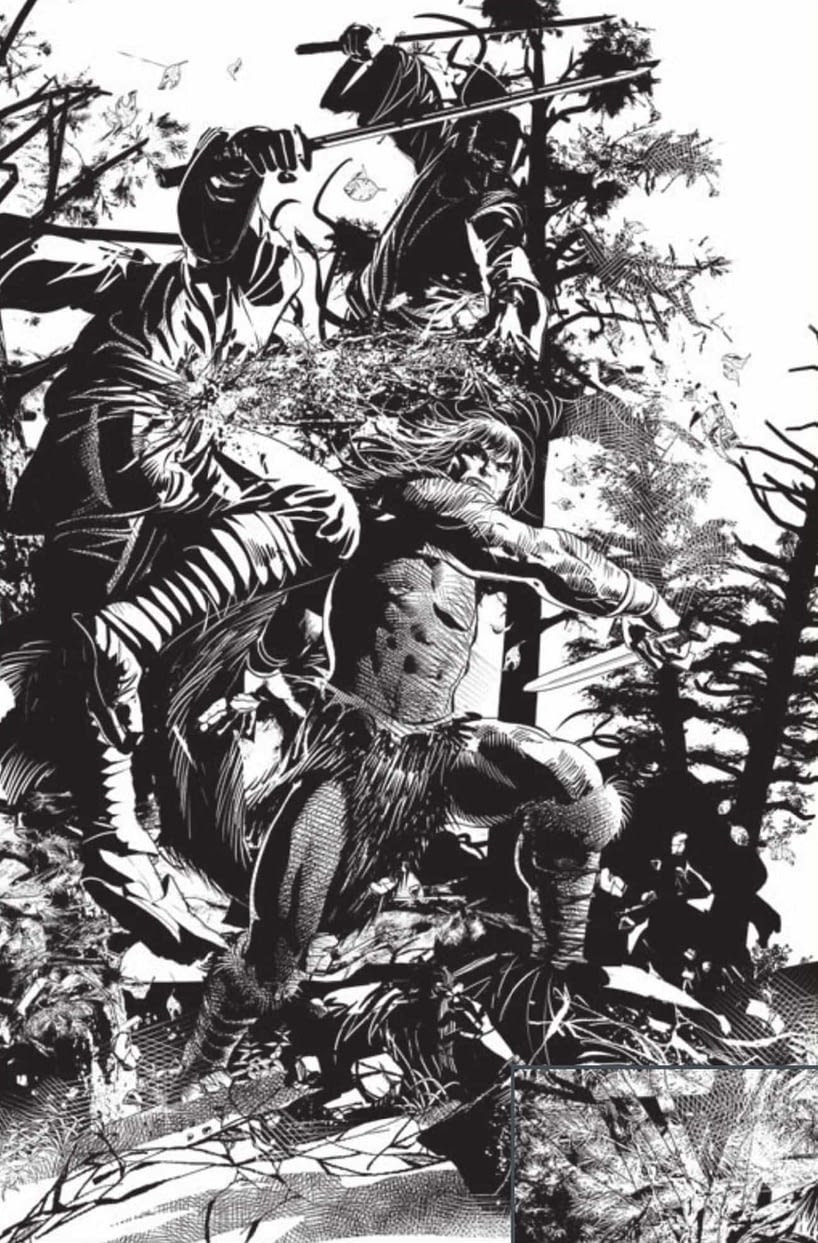 Well, seems there's only one place that will suit his particular temperament, the Savage Land. A part of the Marvel Earth in the Antarctic that has a specific tropical micro climate and where prehistoric creatures still remain. Letting him be as much of a barbarian as he wants. The phrase I was passed is that he will be 'stalking the savage lands for several months, slaying beasts, scoundrels and questing for treasure'. And, it seems, the ninja clan known as the Hand, fighting them with broadswords.
Which then sees Wolverine coming upon Conan and the sliced up ninjas…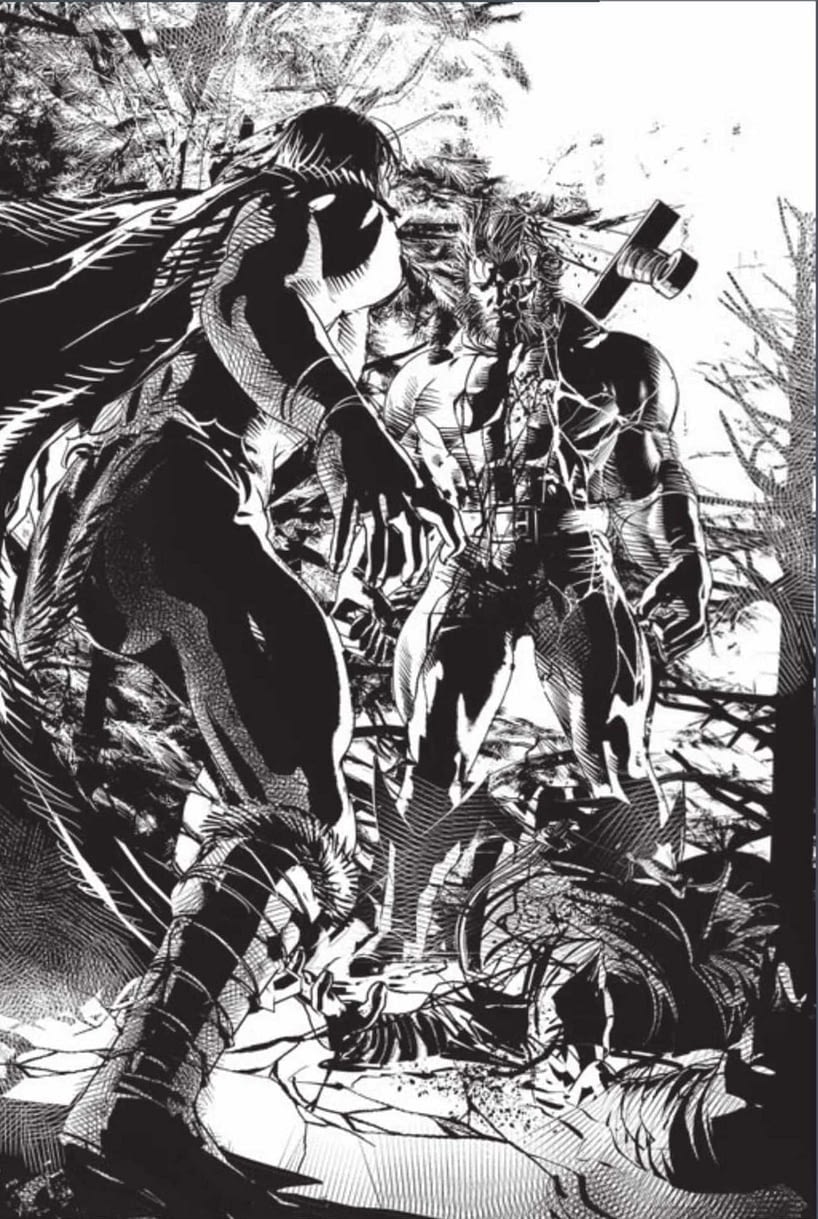 .. though as we have seen, Wolverine's adamantium skull takes all the momentum out of one of those strikes.
No Road Home for Conan it seems. Does that ezplain the title of the current Avengers weekly series? But why would he want one, given all that? And barbecue Brontosaurus for tea? Maybe he'll pally up with Ka-Zar at some point?
Still, the involvement of the Hand explains Elektra being dragged into this alongside Brother Voodoo, Venom, Wolverine, Conan and The Punisher.
But maybe not how some folk from the Hyborean Age may have followed Conan to Earth…
Savage Avengers #1 is FOCing his weekend for publication in May.
Bloody hell Mike Deodato is a good comic book artist.
SAVAGE AVENGERS #1
(W) Gerry Duggan (A) Mike Deodato (CA) David Finch
The most savage, most unkillable team of characters in the Marvel Universe is assembled! Wolverine! Venom! Elektra! Punisher! And in their midst – Conan the Barbarian! Conan has returned to the Marvel Universe and his new adventures begin here. What is the City of Sickles? Who is the Marrow God? How is the Hand involved? The roughest and most dangerous characters rumble through this new title starting with…Conan vs. Wolverine? 'Nuff said.
Rated T+
In Shops: May 01, 2019
Final Orders Due: Apr 08, 2019
SRP: $4.99
SAVAGE AVENGERS #2
(W) Gerry Duggan (A) Mike Deodato (CA) David Finch
• The Hand has teamed up with the evil wizards of the Hyborian Age to summon a death god from a celestial hell.
• The only thing standing between Earth and destruction is the Savage Avengers: Conan, Wolverine, Punisher and Voodoo.
• Plus: Logan donates blood, changing one Avenger forever. And Conan discovers a dark secret squirming in a genie bottle.
• Your new favorite ongoing series is knives out in its second chapter.
Parental Advisory
In Shops: Jun 05, 2019
SRP: $3.99
Enjoyed this article? Share it!