The Wasp has been a bit of a jerk to her colleagues over the past few issues, but in this preview of next week's Unstoppable Wasp #6, she decides it's time to apologize to Taina, who is particularly upset about the list of ways Nadia could fix her friends written on the chalkboard in her lab. How will that go? Well, maybe not so great at first…
It seems Taina isn't really interested in what Nadia hs to say, and she definitely doesn't find her apology sincere.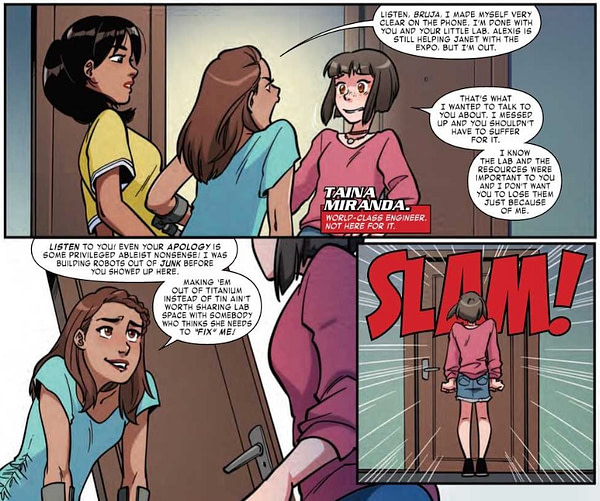 But Nadia has an explanation for the way she's been acting: bipolar disorder. You see, there's no one Nadia wants to fix more than herself… but that's just not possible.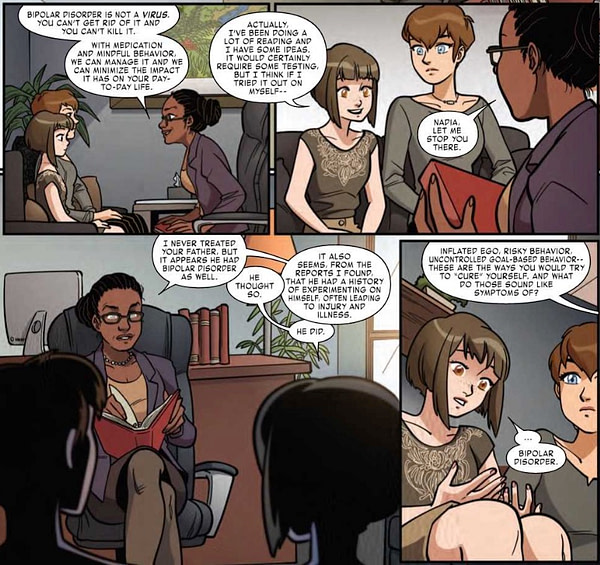 It doesn't excuse what she's been up to, but it does explain it. And it's enough for Taina.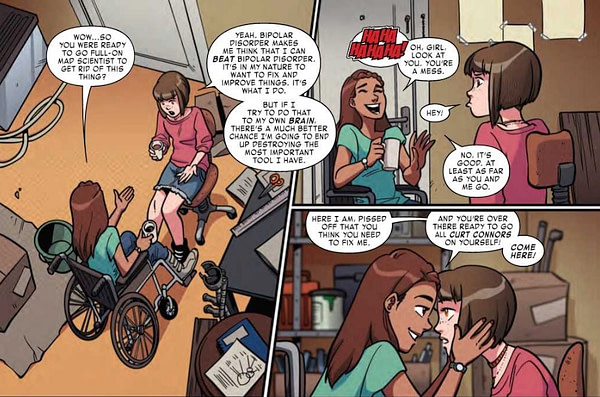 Friendship saved! Now on to the superheroing?
Unstoppable Wasp #6 hits stores on Wednesday.
Unstoppable Wasp #6
(W) Jeremy Whitley (A) Alti Firmansyah (CA) Stacy Lee
• The agents of G.I.R.L. rally around Nadia as she recovers from a personal crisis that put the whole lab at risk.
• But one of Nadia's lab mates is undergoing some mysterious changes after a fateful A.I.M. attack.
• Will things ever go back to normal for the girls at Genius In action Research Labs?
Rated T+
In Shops: Apr 10, 2019
SRP: $3.99