Who Gets to Be the Nazi in War of the Realms #1 [Improbable Previews]
Every so often (but seemingly less so since we started this column), comic book publishers accidentally send out unlettered previews, showing us what the characters are doing but not what they're saying. What a boner! In Improbable Previews, we correct this mistake by putting the words back in, using our best guess at what they are based on decades of time wasted reading comic books. We can't guarantee 100% accuracy, of course.
In today's issue of Improbable Previews, we've got two pages from the upcoming War of the Realms #1, the first issue of what is set to be Marvel's biggest super-mega-crossover event ever! But you can't have a super-mega-crossover event at Marvel without a hero turning into a Nazi. Iron Man in Civil War. Captain Marvel in Civil War 2. Some would say Cyclops in Avengers vs. X-Men, though we'd say Captain America. Definitely Captain America in Secret Empire. So, who will it be this time? Our heroes hash it out in this preview.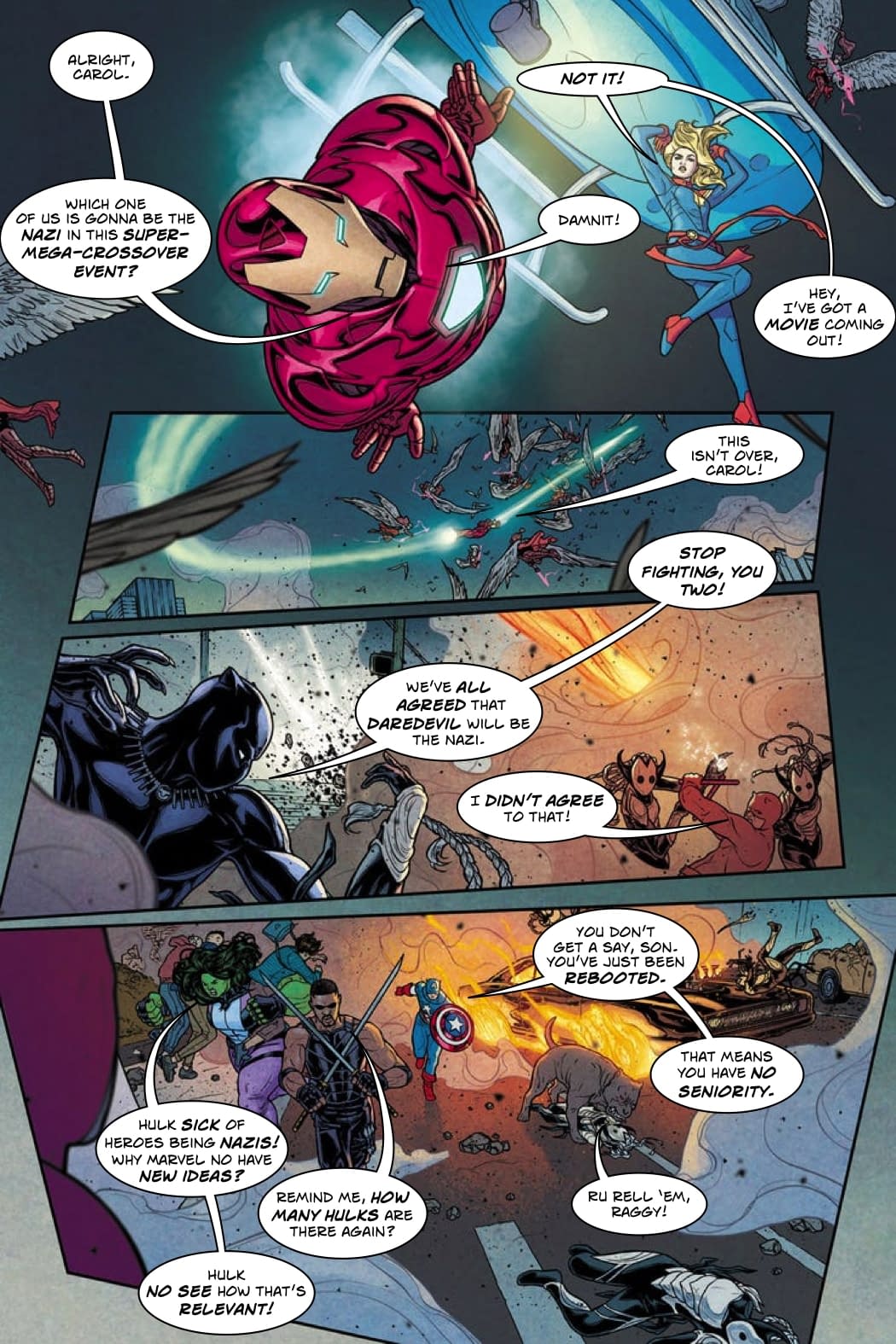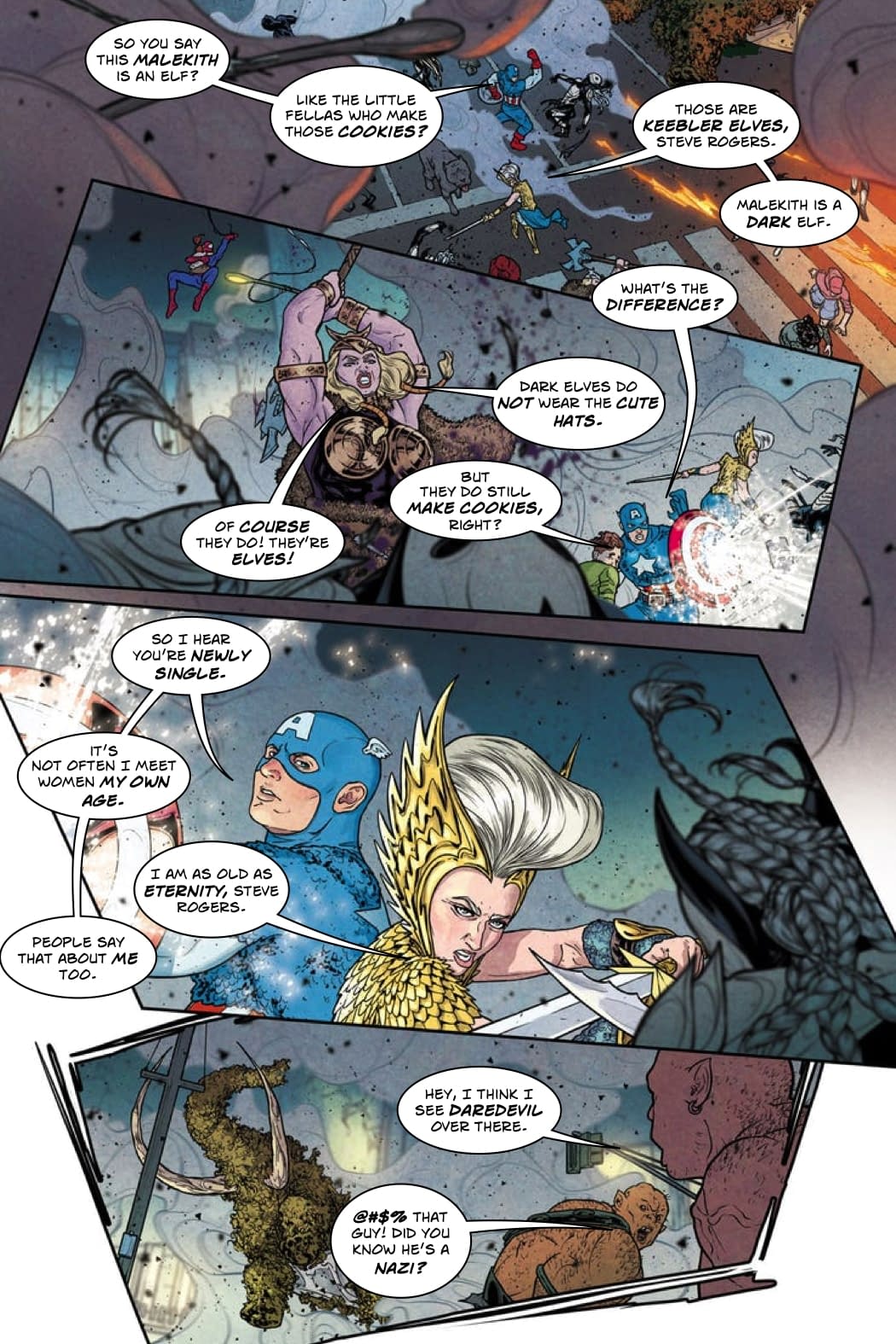 War of the Realms #1 hits stores on April 3rd.
War of the Realms #1
(W) Jason Aaron (A) Russell Dauterman (CA) Arthur Adams, Matthew Wilson
Asgard. Alfheim. Heven. Jotunheim. Muspelheim. Niffleheim. Nidavellir. Svartalfheim. Vanaheim. All of the Ten Realms have fallen to Malekith and his army except one: Midgard. Home to Thor's beloved humans. Home to heroes and gods alike. Now, at last, it burns. And Thor won't even be there to see it.
All hell breaks loose in New York City as Malekith and his allies begin their invasion – and the greatest heroes of the Marvel Universe watch as the Earth falls!
Rated T+
In Shops: Apr 03, 2019
Final Orders Due: Feb 25, 2019
SRP: $5.99
Read more: