As I was told earlier today, Mark Gruenwald had a rule in the Marvel Bullpen that no more than three Marks could be in the same room at one time, to avoid eventual confusion. This kind of anti-Mark prejudice has been going on in comic books for too long – and this was from a practising Mark himself.
Today, the Bleeding Cool Panel at the London Film And Comic Con will try and address this kind of anti-Mark boas common in the industry, by featuring three prominent Marks in comics, Mark Russell, Mark Buckingham and Mark Stafford.
We'll discuss the current nature of anti-Mark prejudice, what it means to be a Mark working in comic books today, why is it that Marks are only ever called upon to work on characters called Mark and will there ever be no need for a Marks In Comics panel at a comic con. Indeed, is there any need for this panel?
Maybe we'll find out. And yes, Mark Russell is meant to be doing a signing at the time, but we have permission to grab him instead… Let's make him welcome, shall we?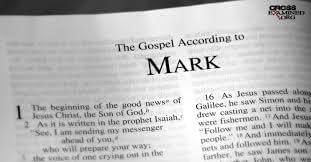 Enjoyed this article? Share it!