Xena Warrior Princess Returns To Comics With Genevieve Valentine And Ariel Medel
Xena: Warrior Princess has seen comic books from Topps, Dark Horse and Dynamite… but not for some time. That changes in April, with a new comic book series from Dynamite, from Genevieve Valentine and Ariel Medel.
Genevieve Valentine is a Nebula shortlisted sci-fi/fantasy novelist who recently write the Catwoman series, notable for making Catwoman a mob boss of Gotham and establishing her as bisexual character in the DC Universe. She also writes for the AV Club, where she once recollected television vampire scenes of note…
Xena: Warrior Princess, "Girls Just Wanna Have Fun" (season two, episode four, 1996): There's subtext-as-text, and then there's Xena. In this 42-minute runaround of network restrictions, Gabrielle hunts for bloodsucking Bacchae and ends up enjoying the company of women a little too much. It includes Xena begging Gabrielle to turn her, and someone asking if you can tell just by looking if a woman's really a… Bacchae.
Well, now she gets to write the character herself….
After the Twilight of the Gods, the world is precariously uncertain – and Xena and Gabrielle have been missing from it for twenty-five years. Even without Livia, the power of Rome is growing: Caesar is determined to conquer by lies what he can't conquer by force, and the people at its edges know what's coming. (All roads lead to Rome, and Rome is hunting.) Xena and Gabrielle scramble to stop him before they have to wage war against a man they once called a friend. But along the way, Xena will have to confront her past against a rogue band of women warriors, and Gabrielle, whose secret visions are becoming prophecy, will have to protect Xena – at any cost.
There's also a second volume for Miss Fury from Corinna Bechko and Jonathan Lau also beginning with an #1 in April.
The Golden Age heroine returns! New York during the Second World War is a place of mystery and intrigue, but with all our boys fighting in Europe, who will stand up to the forces of darkness at home? Miss Fury is ready to step into the breach, but even she doesn't understand the shadow she carries within herself. Is it a force of good or of evil? And can she learn to control it in time to stop the deadly attack that threatens to destroy the Big Apple?
---
---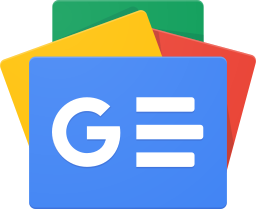 Stay up-to-date and support the site by following Bleeding Cool on Google News today!