There are a number of rather lovely narrative tricks in today's Young Avengers, and students of the comics form would be wise to pick it up.
Including this double page spread from near the beginning. Look, it's got a key and everything. More on Young Avengers later. Oh and expect plenty of Tumblr outrage at this issue too….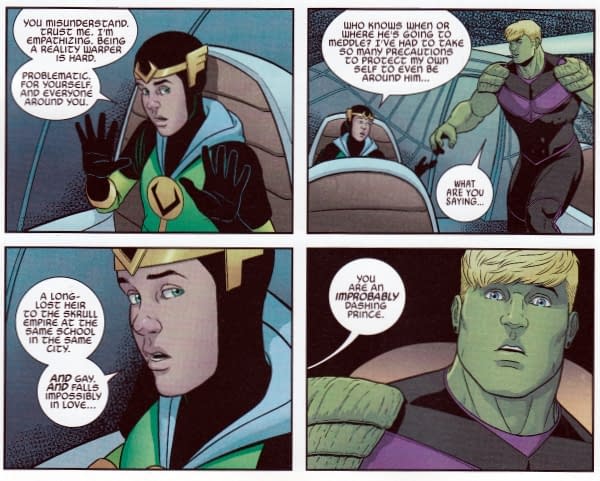 Bad Loki. Bad bad Loki.
Comics courtesy of Orbital Comics, London.
Enjoyed this article? Share it!