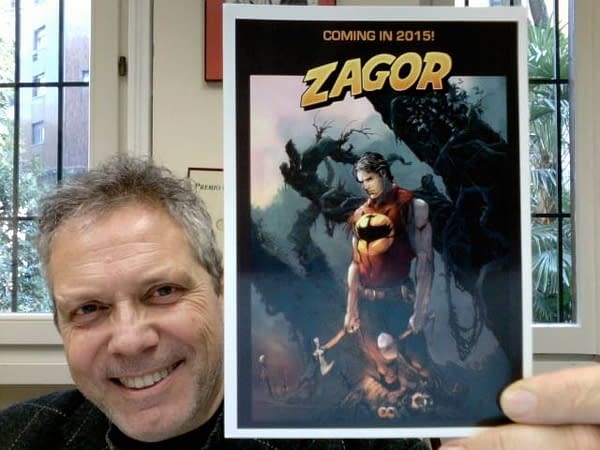 According to editor
Moreno Burattini
on Facebook
, traditional Bonelli comic
Zagor
will be published in the US next year.
Zagor is an hybrid super-hero/western comic, the most popular creation of Sergio Bonelli himself (the cowboy Tex was created by his father Gianluigi Bonelli).
The original artist was Galieno Ferri – who still draws all the covers and the occasional story. He drew every single cover on the 53 year-old (and counting!) series.
Bonelli was the main writer for a long time (under the pen name of Guido Nollita). After him, quite a few of the publisher's star writers have worked on the character. Burattini himself is currently the head writer.
The character is… basically The Lee Falk Phantom if he had lived in the early 19th Century American West and had Sancho Panza as a sidekick.
Go check him on Wikipedia
before he makes it across the pond…
Enjoyed this article? Share it!