The crew over at Bungie released a brand-new trailer today showing off the next Solstice of Heroes event coming to Destiny 2. The event itself will kick off on July 31st and run through August 28th as a way to commemorate the loss of the City to the Red Legion at the beginning of the game's storyline.
The event will have several "redux" missions, which are basically variations on some of the story missions you've already fought but with some changes and alterations, while the focal point of the majority of your missions revolve around the Statue of Heroes that's been erected in the middle of the Tower. Enjoy the trailer for the event below.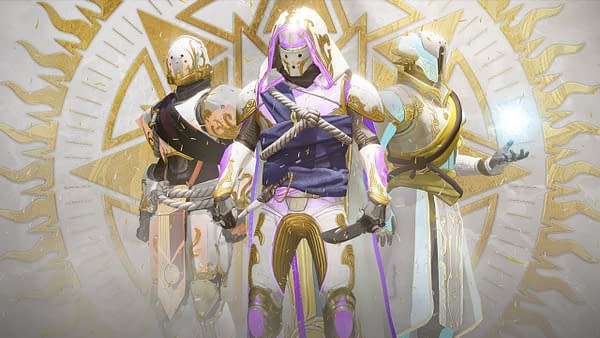 "This is our finest hour. Ever victorious against the enemies of humanity. Ever triumphant in our home, and around the system. Now the City wants to honor us. Who are we to deny them?" —Ikora Rey

The City has gathered together to celebrate your bravery and accomplishments. All players of Destiny 2 are invited. During Solstice of Heroes, don your now-broken ceremonial armor, face new challenges, and re-forge it into something stronger than ever before. Meditate on your journey with Moments of Triumph. Tracked by in-game Bounties, you'll unlock unique rewards.
Enjoyed this article? Share it!