Digital Extremes Reveals Schedule For Warframe's TennoCon 2021
The folks at Digital Extremes revealed the main schedule this week of what will be coming at TennoCon 2021, being held online again this year. The single-day event will be taking place entirely on Twitch and YouTube, among other platforms where it will stream live, on July 17th. Throughout the day there will be tentpole events starting at 12:30 PM ET that will keep the event rolling all the way into the evening as they will celebrate the game, the fans, and all things to come over the course of the next year for Warframe. You can check out the schedule below and you can learn more about the event at the link above.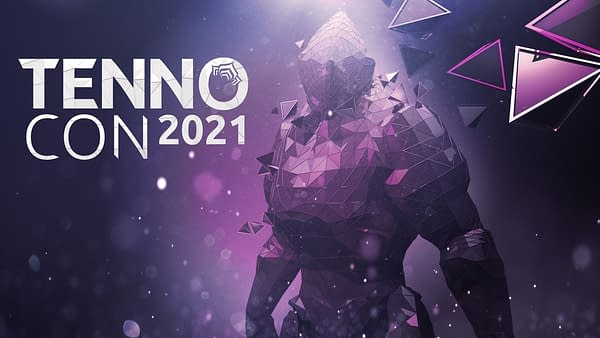 TennoCon 2021 Schedule Overview

Welcome to TennoCon 2021 – 12:30 PM ET

Host: Rebecca Ford

Receive the full rundown of the day's events, giveaways and more.

Sounds of the System – 1:00 PM ET

Host: Rebecca Ford

Guests: George Spanos, Keith Power, Erich Preston

Join us as we pull back the curtain on how your favorite sounds in the Origin System are created! Caution: May contain brussels sprouts.

Live Developer Q&A – 2:00 PM ET

Host: Megan Everett

Guests: Pablo Alonso, Eric Vedder, Elyse Gymer

Get the answers to your questions straight from the source!

The Art of Warframe – 3:00 PM ET

Host: Danielle Sokolowski

Guests: Geoff Crookes, Keith Thompson, Kaz Adams

Make sure you catch this in-depth look at the creative process of designing iconic Warframe characters, environments and worlds as we chronicle the story of Warframe up to now.

Community Art Show and Cosplay Contest – 4:00 PM ET

Host: Megan Everett

We're showcasing the extraordinary creativity of the Warframe Community all throughout TennoCon! Don't miss these amazing creations, Tenno.

TennoLive – 5:00 PM ET

Host: Rebecca Ford

Guests: Steve Sinclair, Sheldon Carter, Scott McGregor, Geoff Crookes

Don't miss the day's main event! A celebration of all things Warframe with the year's biggest news, reveals and prizes hosted by the Devstream crew.