Today, Egosoft announced the latest addition to their space simulation series with the introduction of X4: Foundations, coming next week. The company kinda shocked everyone to reveal that not only is the game looking awesome, but that it will be released on Steam in a matter of days on November 29th. The game looks pretty awesome and if it all works out, its probably one of the best kept secrets the company has been working on for the longest time. Enjoy the info and the trailer!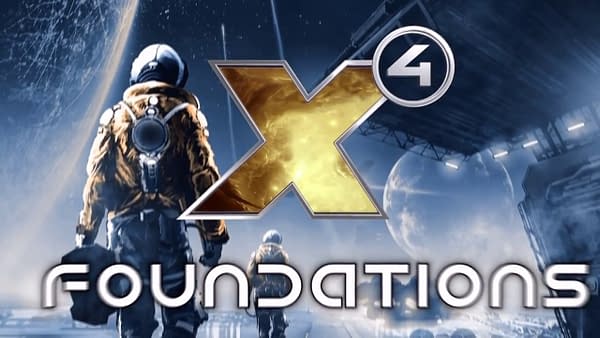 -Spaceflight sandbox: Acquire ships and upgrade their systems or create fleets of hundreds. From small scouts to massive capital ships. Fly them all from cockpit or bridge and remote command with a powerful map.
-Research: Research new technologies like teleportation, blueprints for station and ship construction and much more.
-Build: Full creativity with station construction. Station and factory modules can be freely connected to form ever growing economic or military installations.
Explore: A massive universe awaits sheer endless opportunities for exploration. Find resources for mining and crafting, to acquire rare technologies. Explore ancient installations.
-Sandbox Gamestarts: Start into X4 from a variety of angles. Represent different factions, ships and technologies. Every start offers a new view at the universe, but all allow you to unlock everything.
-Dynamic universe: Factions build and expand stations dynamically and react to the economy and military threats. Every game can take a new and unexpected turn for the entire universe.
-Complex Economy: Trade with a single ship or rise to become an empire manager competing with entire civilizations. A fully simulated and dynamic economy reacts to changes on every level.
Enjoyed this article? Share it!