Good Grief, Charlie Brown! The Op Releases Monopoly: Peanuts Edition
It's a whole new board game, Charlie Brown, as The Op has brought the characters and stories from Peanuts over to Monopoly.
---
The Op revealed this week they have released an all-new version of Monopoly, this time with Chalie Brown and the gang as Peanuts gets their own version. Officially being called Monopoly: Peanuts Edition, players will have the chance to join lifelong characters like Charlie Brown, Snoopy, Linus, and more in what feels like a crossover between some of the franchise's most famous stories with one of the most iconic tabletop games of all time. You'll take pieces such as the Football, the Great Pumpkin, and Snoopy on a Sled around the board, revisiting the most iconic Peanuts memories as properties, as well as land on special AUGH! and Good Grief! spaces that serve as Chance and Community Chest.
Basically, if you're a fan of Peanuts in any capacity, this is the game for you as they have gone out of their way to capture everything iconic about the comic strip and cartoon specials into a board game. We have more info about it below, as the game is currently on sale for $45 through their online shop.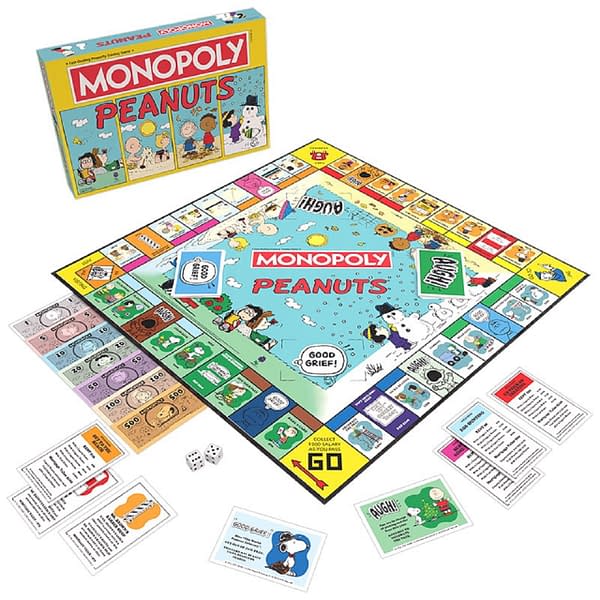 "Revisit the funny and joyful memories of year-round traditions with Monopoly: Peanuts Edition! Join Charlie Brown and the gang from America's most popular comic strip as you buy, sell, and trade cherished seasonal moments, such as Decorate the Tree, Give Thanks, Play Baseball, and more. Impress friends by building Bird Nests and Dog Houses, or deal with Good Grief! and AUGH! experiences with grace… just be the last player with money, Charlie Brown!"
1 Game Board
6 Collectible Tokens (Snoopy on sled. Football, Jack 'o" Lantern, Kite Eating Tree, Baseball Cap, Mailbox)
28 Title Deed Card
16 Chance Cards
16 Community Chest Cards renamed "Good Grief" Cards
16 Chance Cards renamed "AUGH!" Cards
Custom Monopoly Money
32 Houses renamed "Birds Nests"
12 Hotels renamed "Dog Houses"
2 Dice
Rules Book
---
---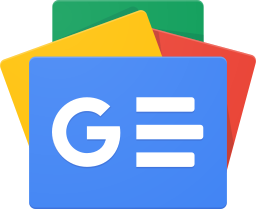 Stay up-to-date and support the site by following Bleeding Cool on Google News today!