Kevin Conroy Would Like To See A New Set Of "Batman" Video Games
For almost three decades now, Kevin Conroy has been the most recognizable voice for Batman in almost anything animated or game related. Ever since Batman: The Animated Series, Conroy has been the most reliable and steady actor to take on the iconic DC Comics role. Longer than any film or TV actor, longer even than any of the old radio serials. And even though he's recently been replaced occasionally by people like Troy Baker, Jason O'Mara, and even Will Arnett, most would look back on Conroy as the quintessential Batman in recent years.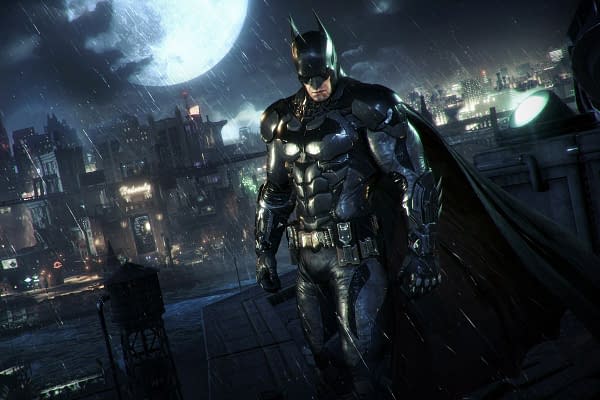 So we can't really blame the guy when he wants to reprise the role. Recently, Rocksteady Studios posted a little tribute to their last Batman game, Batman: Arkham Knight, giving it a proper salute as being their last in the series and one hell of a send-off for everyone involved. Including Mark Hamill as The Joker. But Conroy was quick to ask about having a new game in his own way.
It's not like Conroy isn't getting work as Batman still, his last official gig as the Dark Knight in a video game was last year with TT Games' LEGO DC Super-Villains, and the year before that he was voicing the character in NetherRealm Studios' Injustice 2. But considering how they left things off with Arkham Knight, and the fact that it's been rumored for years now that Rocksteady is working on a Superman version of the series, it's pretty unlikely we'll see them resurrect the series for one more game. At least, not yet. Of course, who knows what Rocksteady is even working on these days, as the company chose not to go to E3 this year.