There's a brand new faction coming to Privateer Press' Warmachine miniatures game, with an entirely new range of minis to make your heart happy and your wallet empty! This new faction won't be out until July, so get your pre-orders arranged and start saving up !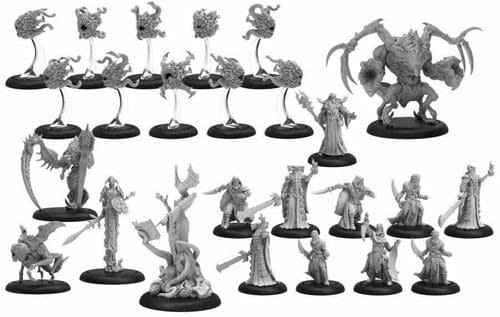 Composed of otherworldly horrors and soldiers drawn from the Outer Abyss, the invading infernals represent a threat on an unprecedented scale to the mortals of Caen. Joined in battle by cults of their infernalist collaborators, infernals are prepared to confront every faction in western Immoren, reaping the souls of the slain. Leading this force is Zaateroth, the Weaver of Shadows, a being of godlike power and authority within their hierarchy. She has summoned monstrous horrors of nightmarish proportions and unthinking ferocity to fight at her side, each a malevolent creature whose mere presence twists the minds of her adversaries before tearing them physically apart.
That big old mob of bad-guyness up there is the Infernals Army Box, which retails for $199 and provides a complete 35 point Warmachine army. All you have to do is put it together and get to painting! A lot of that big box' contents will be available separately, and I'll go through them below.
Warmachine Infernals: The Wretch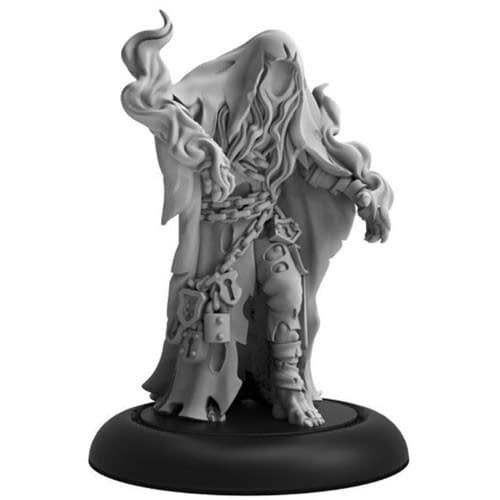 Some infernalists embrace their chosen path with greater than normal enthusiasm, surrendering themselves utterly to the cause and giving up their humanity. Referred to as wretches, these individuals have put their past identities behind them and have earned a variety of boons from their patrons that allow them to unleash terrifying magic. Infernal power has transfigured them into monsters with scaled skin, wrapped in tattered rags and chains that symbolize their bondage to higher powers.
The Wretch is a solo unit and retails for $24.99
Warmachine: Infernals – Cultist Band & Dark Sentinels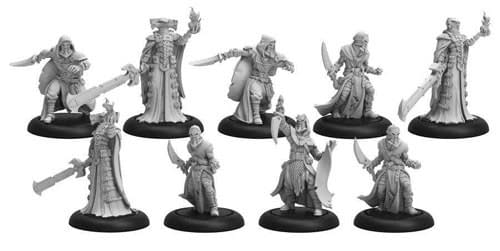 Tempted by boons and offers of power, many mortals have chosen of their own free will to serve alien beings from beyond Urcaen. Infernalist cultists are corrupted and manipulated into surrendering their former loyalties to become willing collaborators in the infernal invasion. Wielding rune-covered ritual blades that whisper to them and pulse with inner heat, the most prodigious killers are elevated to dark sentinels, bestowed with more formidable great swords and entrusted to take on special tasks.
Dark Cultists make up the bulk of human soldiers for the Infernals army, and this box of 9 miniatures will retail for $49.99. There is a unit of Dark Cultists in the big army box, too.
Warmachine: Infernals – Soul Stalker Heavy Horror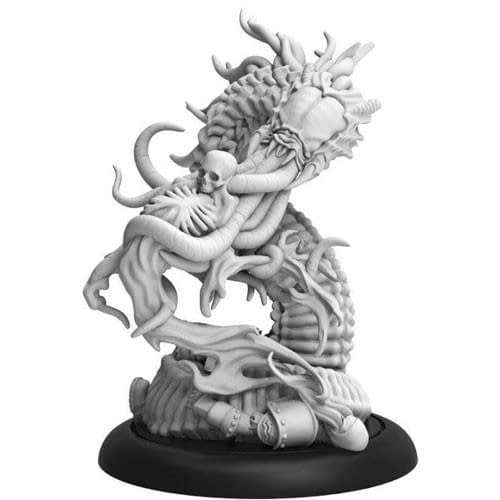 Among the most frequently witnessed of horrors on Caen, the soul stalker is a terrifying serpentine creature that tirelessly stalks its prey. Arriving into the world with a piercing shriek, a stalker twists through the air in defiance of natural laws. Stalkers are sent from the Outer Abyss to harvest marked souls lingering in Caen so they can be brought back to the infernal masters. They can slay by bite or constriction, absorbing the souls of any they slay to add to those they have already collected.
I'm probably buying this model regardless of whether I play this army or not. It's about as METAL as things can be, right? The Soul Stalker is the Infernals answer to the Heavy Warjack, and retails for $39.99.
Warmachine: Infernals – Lamenter Light Horror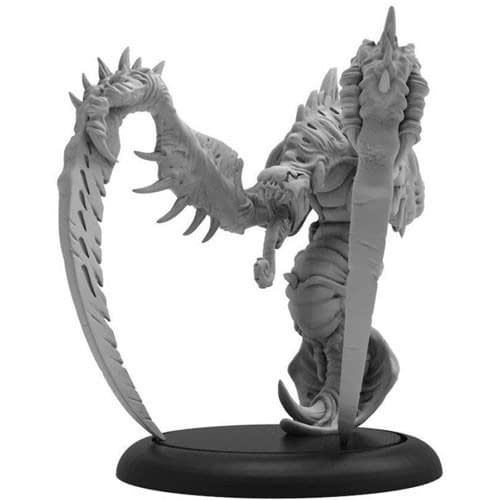 The Lamenter works like a Light Warjack in Warmachine, but on the horrific, never sleep again side of things. The Lamenter retails for $24.99.
Warmachine: Infernals – Umbral Guardian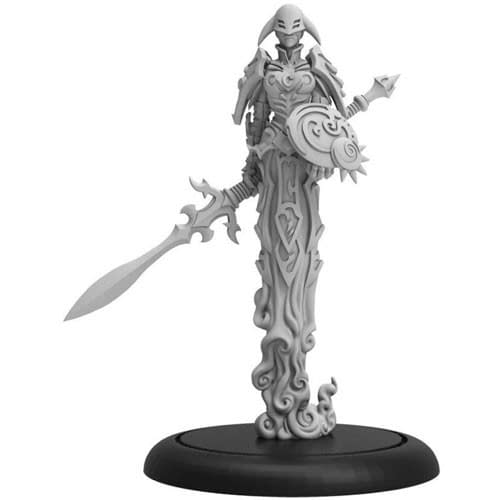 Umbrals are a type of infernal that occupies a distinct niche in the Outer Abyss, benefitting from being able to slip into Caen more easily than others. They possess a special connection to shadows that lets them exploit darkness to serve as gateways. Guardians are often contracted to bind into the shadows of important infernal assets, lurking unseen to await the time they are needed, at which point they spring into action in defense of their charge.
The Umbral Guardian retails for $19.99, and there is one in the big army box, too.
Warmachine: Infernals – Valin Hauke, the Fallen Knight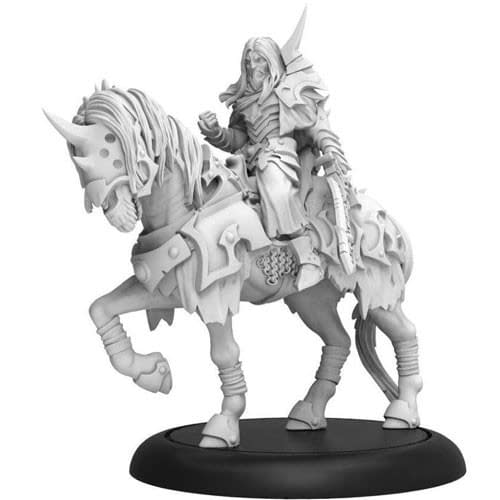 The most ardent adversaries of the infernals have long been the Morrowans, such as the soldiers of the Order of Illumination. Valin Hauke was once one of their champions, a knight who had sworn oaths to eradicate infernalism. A tragic series of events would lead to his undoing and rebirth. The world of light he once believed in has been revealed to be an illusion and the coming darkness as the true reality. Hauke no longer cares whether his victims are innocent or guilty, as he no longer believes in innocence.
Valin Hauke is a mounted solo unit, and retails for $29.99.
All of these units should be available for pre-order from your local game store, or from Privateer Press directly. We'll have more information on the Infernals faction for Warmachine as we get close to their release in July!
Enjoyed this article? Share it!