No Heroes Here may already be on Steam, but Mad Mimic Interactive decided to launch a proper gameplayer trailer before it's released on the PS4 next week to give console players a taste of what's to come. The co-op tower defense game made a major splash back at PAX West last year and was one of the best retro looking titles in the latter half of 2017, so it's already got a lot of good buzz behind it before it comes to the PlayStation 4. Check out the gameplay trailer and game description below before No Heroes Here comes out on May 29th.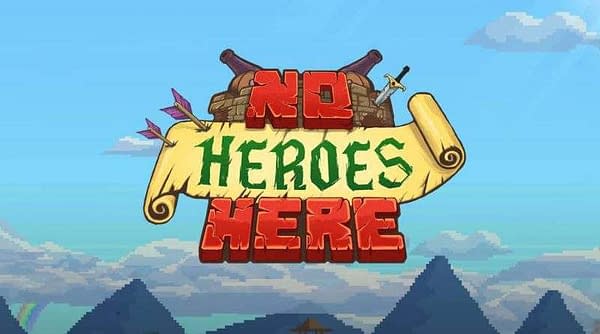 Noobland was once the largest and mightiest Kingdom in the world – but it's days of glory were cut short by an onslaught of evil and mysterious forces, which brought forth misfortune and calamity. Desperate, the King gathered all heroes in his realm to reclaim his lost lands. In every battle, he bore his three lucky charms: a medallion, a teddy bear and his crown. The King was triumphant – his was a peerless, undefeated army. However, the King's lucky charms were lost in the midst of battle and without them, he felt vulnerable and afraid. And rightly so – for after the loss of his items, came weakness, defeat and decimation. The King, unwilling to give up, chose to make a last stand and sent his final champion, the Last Hero of Noobland, in a mission to recover his lucky charms.
Enjoyed this article? Share it!