In case you've grown tired of all the combinations you could put together in Dissidia Final Fantasy NT, Square Enix has some awesome news on the way for you as they'll be introducing a new character into the game. Unlike other fighting games, the partnership between SE and Koei Tecmo hasn't been acting like other righters or brawlers where you see new characters pop into the DLC system every month or so, making new additions to the game very awesome and interesting. It's been about two months since the last addition, Vayne Carudas Solidor. If the new character follows the teaser from January, we're going to be getting a male character from the pre-PS1 era.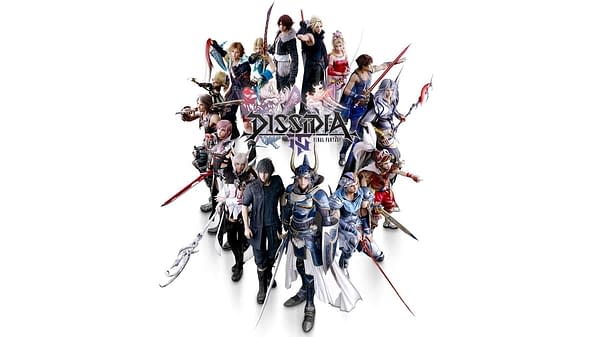 The company will be showing off the new character in a special livestream, which we've included the video to below in case you'd like to bookmark it. The reveal will be coming on May 15th at 8PM JDT, which would be 6am PDT/9am EDT/2pm GMT here in the U.S. and U.K. Considering the options available throughout the series, we'd personally like to see one of the Cid characters finally make an appearance, preferably the first Cid from Final Fantasy II, who served in Fynn's Order of the White Knights. But that's just wishful thinking.
Enjoyed this article? Share it!