The road to E3 is going to be an interesting one in many ways as people are showing off more goodies as we approach the last hurdle before the convention. Square Enix, more specifically Eidos Montreal, are doing their best to make you excited for Shadow of the Tomb Raider. The company has slowly been releasing these videos that talk about the game in under 30 seconds while a member of their team does the work in letting you know what they got to show you. This time around, you get a brief glimpse into the world of AI development for the game.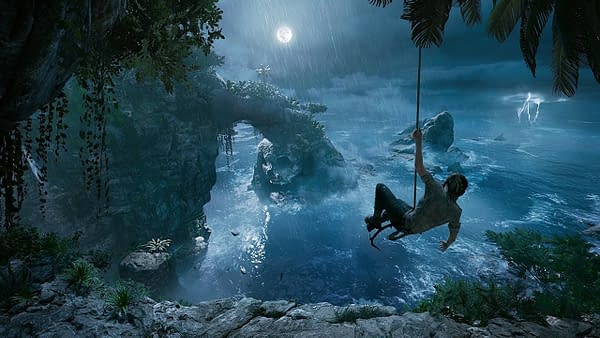 While the video is short, you get a lot of quick screenshots and information from what little they show you. They highlight the framing system as to how AI works in the game and what they're triggered to do at any given moment, depending on where Lara Crost is at that point in time. But like any teaser, they cut off an interesting moment at the 30-second marker as a teaser to E3. Whatever they have up their sleeves for Shadow of the Tomb Raider, they're doing all they can to make it sound like this will be an amazing sequel. You can watch the video below as we wait to see what happens in seven days.
Enjoyed this article? Share it!